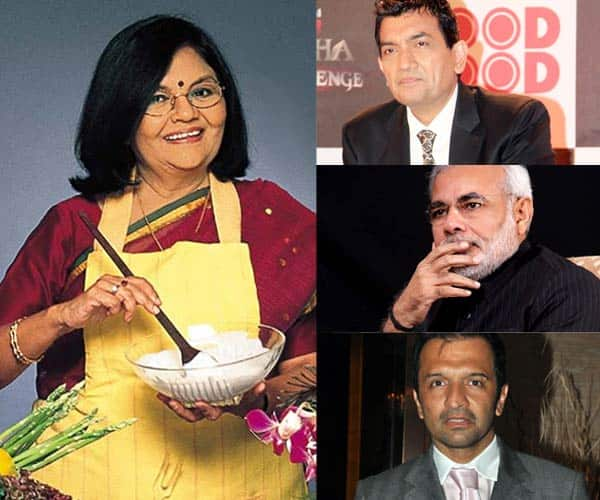 Tarla Dalal passed away at the age of 77 on Wednesday
Tarla Dalal, one of the most celebrated chefs and cookbook authors in India left for the heavenly abode on Wednesday following a cardiac arrest. The Padma Shri Awardee authored more than 100 cookbooks which sold over 3 million copies. Also known as India's first celebrity chef or India's first Masterchef, Tarla Dalal went on to become a household name for her vast selection of cookbooks devoted to vegetarian cuisine. As the news of her demise broke out in the internet space, many known personalities took on to social networking sites to express their grief and give condolences. Here is what they had to say:
Sanjeev Kapoor -Tarla Dalal, food writer, TV show host & Masterchef She has been an inspiration to so many of us; will continue to live on with her recipes
Atul Kasbekar – RIP Tarla Dalal She was kind enough to give me some of my 1st breaks in my career. I photographed a couple of her cookbooks. Ever Grateful
Shobhaa De -Tarla Dalal.Rasoda Queen! Thank you for the theplas and dhoklas.For sharing your passion for vegetarian food with such joy and skill.RIP.
Narendra Modi -RIP Tarla Dalal. She lives on through the taste of her wonderful recipes. Condolences to her family.
Hansal Mehta -My first independent cooking experience was Stuffed Capsicum from a Tarla Dalal book. RIP to the first lady of Indian cookbooks.
Tanuj Garg -Sad to read about Tarla Dalal's demise. As a child I remember asking mum to use tarla's recipe books to make me yummy food.
Tara Deshpande -Tarla Dalal, legendary Indian chef who inspired millions of cooks passed away today. May she rest in peace.