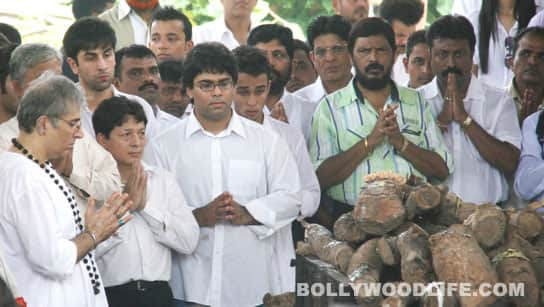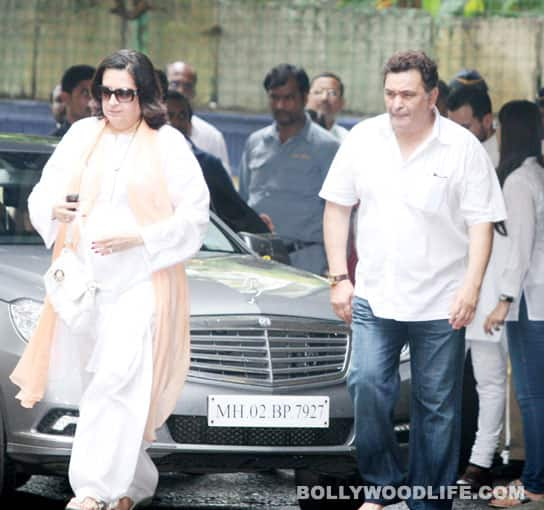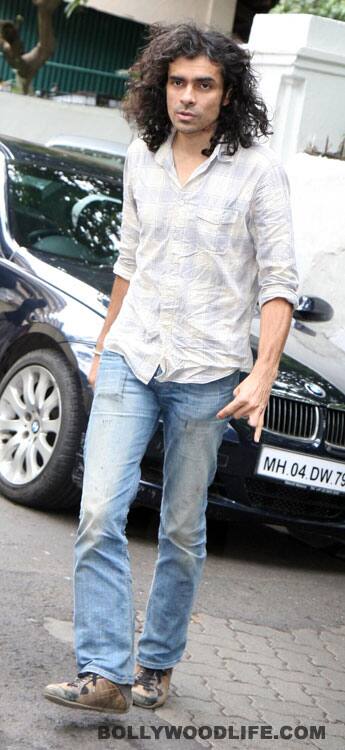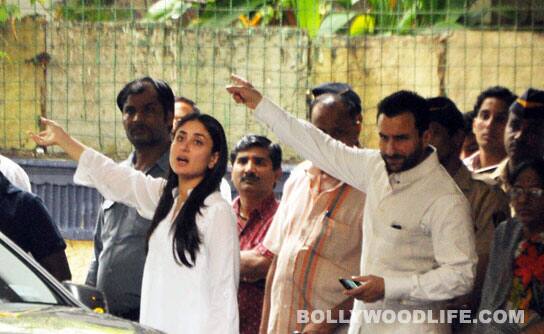 The film industry turned up in full force to pay their respects to the legendary actor
Amitabh Bachchan, Anil Ambani, Anil Kapoor, Ashutosh Gowariker, Rakeysh Omprakash Mehra, Shahrukh Khan, Priyanka Chopra, Fardeen Khan, Rakesh Roshan, Madhuri Dixit, Govinda, Shatrughan Sinha, Vinod Khanna, Kabir Bedi, Ramesh and Rohan Sippy, Sanjay Kapoor, Sanjay Leela Bhansali, Reena Khan, Jackie Shroff and many others. Aamir Khan, who considered Shammi his biggest idol, turned up early and stayed with the Kapoor family for a long time. Wife Kiran Rao was also there. The entire Kapoor family was present. Apart from Randhir, Rajeev and Rishi — Karisma came in with hubby Sanjay Kapur and mother Babita, sister Kareena and Saif Ali Khan. Ranbir stayed by his father's side through out and attended to his grand father Shashi Kapoor, the senior-most Kapoor.
The media though was found looking for meaty gossip even as the funeral was in progress. There were whispers as soon as Babita walked in. People were heard gossiping about how none of Ranbir's girlfriends turned up to support him, except co-star Priyanka, who came with her parents. The media even speculated on why Deepika Padukone didn't make it! It's quite shameful that a certain section of the media was looking for controversies even at a funeral. Guess we still need to learn how to respect someone's privacy in the moments of grief.