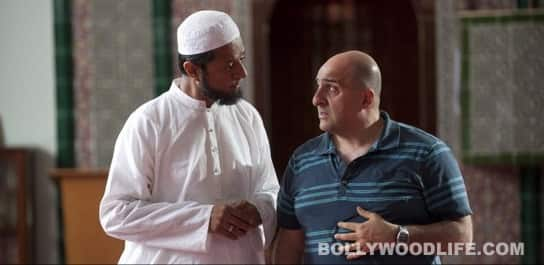 Trigno Media has acquired the rights for Josh Appignanesi's film
The film commerce between India and the UK seems to be in full flow with the announcement of a Bollywood remake of Josh Appignanesi's culture clash British comedy The Infidel, starring stand-up comedian Omid Djalili, Archie Panjabi (East Is East) and Richard Schiff (The West Wing). Mumbai-based Trigno Media has acquired the rights.
The film starred Djalili as a Muslim family man who discovers he's adopted and Jewish. The remake will focus on Hinduism and Islam. Given the powder keg nature of India, the remake is likely to be incendiary, but Sajjad Chunawala, Director, Trigno Media doesn't think so, taking the Reader's Digest view that laughter is the best medicine. "People are terrified about race and religious issues, especially issues surrounding Muslims and Hindus, and when that happens, what they really should do is laugh. The Infidel is a hilarious story of a man caught between his religion and his conscience and is a story that has immense relevance to India and is a fantastic and important film that is waiting to be made," he said. Let's hope for his sake that he's right and there isn't a lynch mob baying for his head.
Let's hope that the good folks at Trigno are better at filmmaking than what the company was set up for – film marketing for independent Bollywood films – seeing as they have a 100 percent box office failure record with the films they marketed. These are, of course, Tere Mere Phere, I Am Kalam, Shakal Pe Mat Jaa, Love Breakups Zindagi and Sahi Dhandhe Galat Bande. At least Kalam got some critical acclaim.