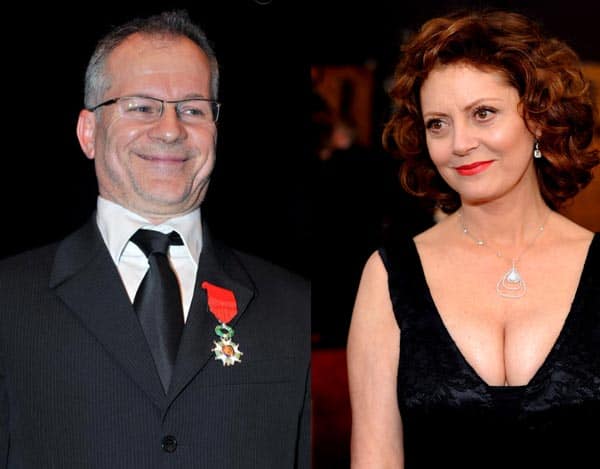 Cineswami talks about the happenings at the ongoing International Film Festival of India in Goa
The National Film Development Corporation's Film Bazaar, India's biggest film trade market, is now concluded and the annual jamboree that is the International Film Festival of India, both events in sunny and sandy Goa, continues. As always, several Bollywood stars descended in Goa for various reasons. As they say, age before beauty, so let us get rid of veteran star Manoj Kumar first. Addressing the festival audience, Kumar, who has descended into advanced senility, said that regional language films are all low budget and only Bollywood has big budgets. Clearly, young Manoj has forgotten that many big Bollywood hits today are remakes of South Indian films and that India's biggest budget film to date – Rajinikanth starrer Enthiran – is in a regional language, Tamil.
Abhay Deol was all over the Film Bazaar, along with his girlfriend Preeti Desai. He was promoting his new film, the romantic comedy One By Two, starring him and Desai. Deol also debuts as a producer with the film. Viacom 18 is the co-producer and will release the film in India. Interestingly, Deol thinks that the film has international legs and was looking for foreign distributors and sales agents. Good luck with that. Deol has also signed on with UK producer Colin Burrows to co-produce and star in Bounty Hunter, to be directed by the brothers Walia, Sunandan and Yugesh.
Life of Pi and English Vinglish star Adil Hussain was also present at the festival, as part of a focus on Northeastern cinema. Rani Mukerji made a fleeting appearance.BA Pass star Shilpa Shukla tried hard to be noticed, but nobody recognised her. The same fate befell Bengali star Parambrata Chatterjee. It is clear that Farhan Akhtar is now well and truly a star since he was in Goa accompanied by a hulking bodyguard clad in the traditional bouncer black.
The biggest attendee in international terms was not Oscar-winning Hollywood actor Susan Sarandon, but the Director General of the Cannes Film Festival – Thierry Fremaux. He was bullish about the new generation of Indian filmmakers like Anurag Kashyap, Ritesh Batra and Ashim Ahluwalia. He even went so far as to say that the current crop of Indian directors are akin to the French New Wave that produced Francois Truffaut and the New Hollywood movement that produced Steven Spielberg. That is high praise indeed, coming from the head of the world's largest film festival. Let's hope that the filmmakers repay this faith.