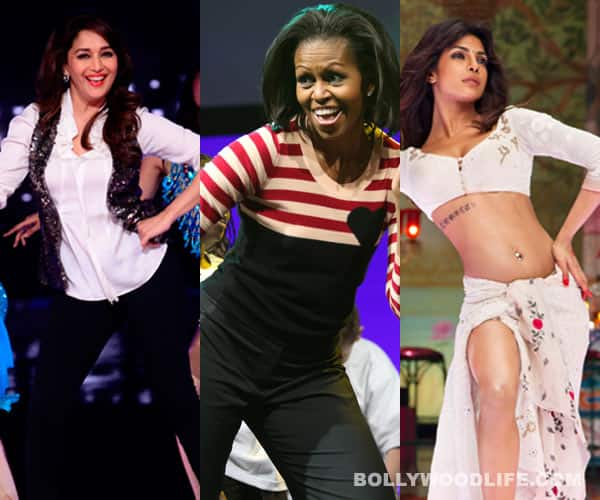 Filmi gaana make for a great way to teach people how to read, and PlanetRead has been awarded for finding out just how…
Michelle Obama did it recently – she joined in the White House Diwali celebrations with a couple of neat thumkas, fully filmi ishtyle. And as we watched, we cheered, coz we at BollywoodLife always knew that naach-gaana will do the trick every time. And now the same song and dance stuff that was derided for being downmarket and vulgar has been given formal international recognition, and by the United States Library of Congress, no less. According to the newspaper report, PlanetRead is the winner of the first literacy award for 'its pioneering work in teaching millions of semi-literate people to read using same language subtitling (SLS) for Indian movie songs'. Nice, no? The award has a cash prize of $ 50,000 attached and is given to 'organisations working to alleviate problems of illiteracy and aliteracy (a lack of interest in reading) in the United States and worldwide'.
Considered to be the repository of the world's largest knowledge base, the Library of Congress calls PlanetRead's way of teaching an innovative one based on solid research. This work began back in 1990-something, and showed that three to five years of exposure to SLS – or film songs with subtitles – can help people learn the alphabet and enough language skills to find a basic job. But if Bollywood gets clued into this, things can get better and faster, and more people can get a better education. In fact, the programme would love Aamir Khan or Amitabh Bachchan to get involved, we hear.
Are you listening, Amitji, Aamir? Kuch karo, na!