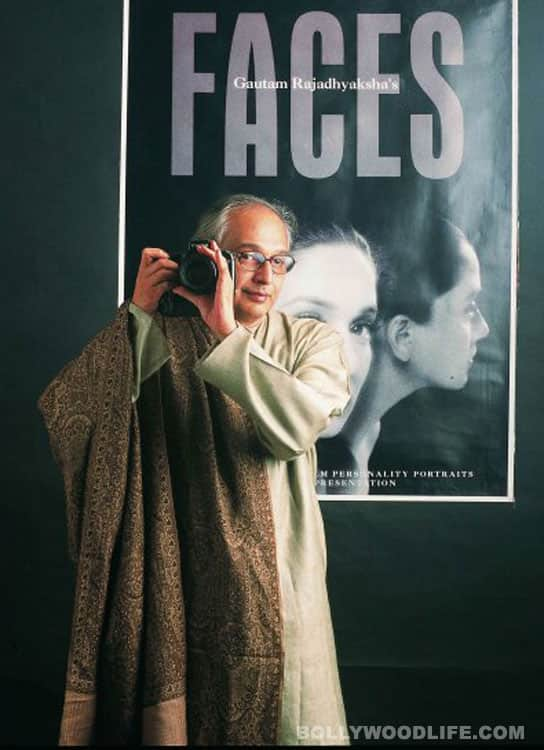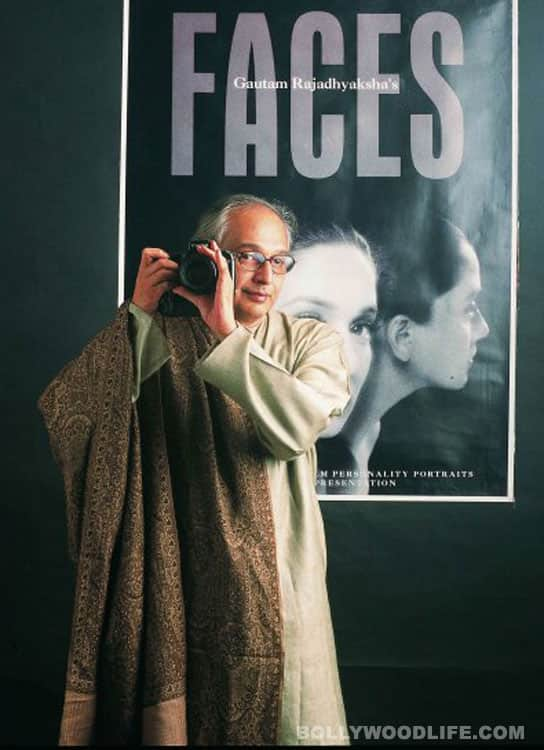 Actors, directors and photographers remember the ace lensman
A shadow of sadness is cast over B-town with the news of veteran photographer Gautam Rajadhyaksha's passing away on September 13. Celebs are paying homage to the artiste by reminiscing the moments they spent with him. A lot of them have expressed their grief on Twitter. Amitabh Bachchan talks about how many of Gautam's pictures still adorn his house. Saddened by the demise, Kajol who was very close to Gautam and considered him as her philosopher and guiding light, recalls the work she did with him as a teenager.
Kajol: Gautam clicked my photo as a teenager and showed what I could be.
Amitabh Bachchan: Gautam Rajadhyaksha the most gentlest of humans, and one of the finest photographers in the Industry, a friend, family favourite…RIP.
Amitabh Bachchan: Too shocked to learn of Gautam ! Was talking about him just the other day. Many of his pictures adorn our house and our books…
Amitabh Bachchan: Gautam! You have left behind a legacy that shall keep you in our hearts forever .Pictures that you took shall be with us always.
Farhan Akhtar: Rest in Peace, Gautam. We will miss you and remember you with fondest memories.
Karan Johar: Gautam Rajadhyaksha was one my most favourite people in the fraternity…funny, sensitive and always positive… I love you Gautam and I miss u When I was hugely overweight…Gautam told me…"Darling…not that it makes a difference but try to give me your left profile…it may help!
Boman Irani: Rest in peace, Gautam, you made everything look so beautiful, "All this and heaven too!"
Farah Khan: I Lost a Friend and a great human being today. Someone who captured moments & memories. RIP Gautam Rajadhyaksha. You will be missed.
Madhur Bhandarkar: Shocked to hear about the demise of best portraitist photogpher Gautam Rajadhyaksha. He was a great human being & will b missed always. RIP!
Sangeeth Sivan: RIP Gautam Rajadhyaksh. The man who inspired many with his dreamy soft portraits. One of a kind.He will continue to live through his pics!
Ana Singh: A tearful and a heavy hearted good bye to my dear friend Gautam Rajyadaksha with whom I did lots of magical work RIP Gautam
Neil Nitin Mukesh: Heard about the sad demise of ace photographer Gautam Rajyadaksh, my first ever portfolio was shot by him. Asha bhosle ji had sent me to him !RIP Have fond memories of working with him. He truly was a great man and a great artist.
Celina Jaitley: Saddened by the news of the demise of legendary ace photographer Gautam rajadhyakshya … He made us timeless with his talent. We will miss u.
Maria Goretti: RIP Gautam Rajadhyaksha.
Aftab Shivddasani: Got the sad news of the passing away of the ace photographer Gautam Rajyadaksha this morning…a wonderful human being and a gentle soul.
Dia Mirza: What a beautiful human being you were… Always smiling… All heart. You will be missed. And your work will be celebrated always.
Daboo Ratnani: Rest in Peace, Gautam Rajadhyaksha. You will be dearly missed.
Shekhar Kapoor: Shocked to learn Gautam Rajadhakshya passed away. Great photographer, artist old friend n supporter,
Pritish Nandy: Gautam Rajadhyaksha gave me a script and a script outline some time back. He won't be around to see the films being made.
Punit Malhotra: RIP Gautam Sir, One of my first experiences on a film set were made richer by u… Will never forget.
Riteish Deshmukh: Rest in peace Gautam Rajadhyaksha – every photographer aspired to be him and every face wanted to be captured by him- will miss you.
Juhi Chawla: I had known he stays in town. Would have met up with him, his home is close by .One more cruel reminder… Don't wait, do it now
Nagesh Kukunoor: Got the shocking news that Gautam passed away!!! But was even more surprised he was in Mumbai, I thought he had shifted.
Kunal Kohli: RIP Gautam. A legend has left us. It's the end of an era.
Avinash Gowariker, celebrity phorographer: He is one of the biggest reasons why I became a photographer. Gautam is a tremendous source of inspiration not only as a photographer, but also as a human being.
Vickky Idnaani, celebrity photographer: Every budding photographer my age wanted to be like Gautam Rajadhyaksha. But I went one step ahead. While in college I wanted to meet him, but why would a famous celebrity meet a student? So I turned editor of my college mag – Kiran – and went to interview him. In that chat I realised he was a main with a saint's patience, who perhaps walked in the shadow of God. I studied photography later at JJ School of Art. I've never worked under any photographer. But I guess it's interactions like these that somewhere shaped me. To describe him in one word, it would be HONEST!
Mona Kapoor: Gautam rajyadhyaksh, RIP. A human being par excellence, such amazing times we have spent together. You have taught me so much. I will miss you Gautam.
Rauf Ahmed, former editor of Filmfare, remembers Gautam Rajadhyaksha
Star photographer Gautam Rajadhyaksha passed away this morning