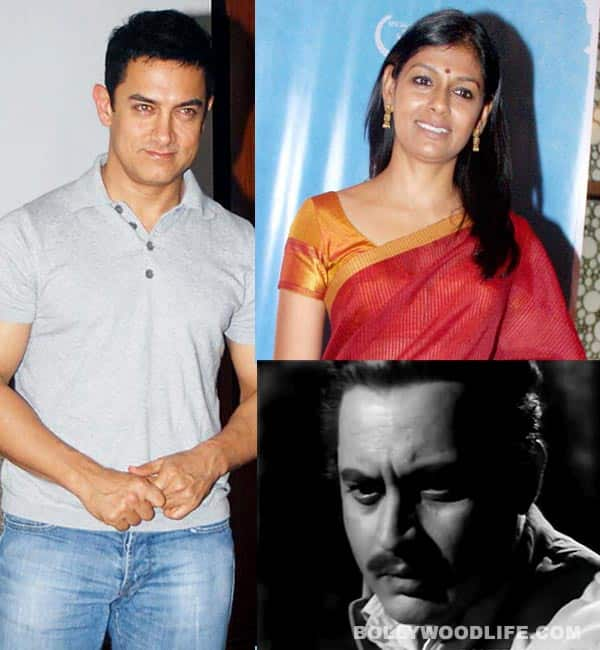 With the kind of movies that are being made in Bollywood changing so fast, we just had to look at what filmmakers could do more of in the future
Bollywood has grown tremendously in the last few years. And in the two years that we've been tracking the filmbiz, hawk-eyed, following every single movie that hits the screens, reporting on each performer who is featured, we have a few informed comments to make. And while we're quite happy with the progress that Bollywood has made in the past year, we look at what we want to see change in the industry.
Actor to filmmaker: Just as Aamir Khan did with Taare Zameen Par, Nandita Das with Firaaq and Guru Dutt before either with Pyaasa, we definitely want to see more actors wearing the director's cap and getting their hands dirty behind the camera for a change. And we know for a fact that B-town's top actors aren't just pretty faces. Those who have expressed a willingness to wield the megaphone are Imran Khan, John Abraham, Abhay Deol and Kangna Ranaut. So let's see who is first in successfully leading this change!
Better sets: If you compare older movies with those made today, leaving aside the classics, production values have indeed improved considerably. Today, it's not only Sanjay Leela Bhansali's over the top, garish films that display a superior quality of sets and background. Even smaller films are paying a lot of attention to detail. In movies like Kahaani and Gangs of Wasseypur, the set design has been almost perfect and up to international standards. But yes, we definitely want to see more magic from the technicians of B-town!
More original scripts: While well made, inspired movies are all very well, we would rather see more original movies being made. After all, most sources (read: Hollywood films) where Bollywood movies are inspired from don't fit too well into the Indian milieu. Add to that the trend of remaking films from the South of our own country. We definitely want overzealous producers to take it easy on Southern remakes, since Salman Khan has almost become a Hindi-speaking copy of Superstar Rajinikanth since he started acting in them!
Good animation films: While India does a lot of high quality animation work for Hollywood, our own industry lacks good films of this kind. With the exception of Hanuman Returns and Delhi Safari, there aren't too many being made. So yes, a few high quality animation films released every year would definitely be awesome! As a rider to this, Indian film awards need to look at recognising animators for their efforts. That'd definitely set us on the right track, wethinks!
Go slow on the sequels: We've just about had it with sequels. Honestly, what sense does it make to keep going on the same ghisa pita story track that doesn't really make sense? At last count, about ten sequels are supposed to hit the screens over the next year. So unless the producers feel that these part-two projects have a definite aim – besides milking the franchise name for what it's worth – we want to see fresh new stories rather than waiting for a Dabangg 7 or a Bodyguard 4 to watch Salman whack grandchildren of the villains he killed in Dabangg 3!