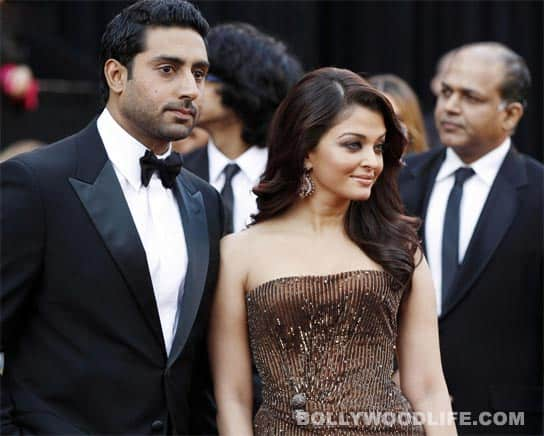 skip advertisement
abhishekh-aishwarya-270212
Although Bollywood is still striving hard to make an impression at the Academy Awards, we must say B-town is quite a confident lot when it comes to the red carpet style statement
As Aishwarya put on the ritz on the glamorous Hollywood floor last year, hubby Abhishek was by her side flaunting his suave side and debonair personality. Sashaying around hand-in-hand, the couple left no stone unturned to represent the B-town fraternity in the best way possible. While Ash opted for a bling Armani Prive floor-length gown, Abhishek looked dashing in his tux. Anil Kapoor and Irrfan Khan followed suit (or the same-styled suit) in 2009. Can't blame them, considering men don't have much variety when it comes to style, but we must say we are quite proud of our Bollywood men for walking around with their head held high and displaying a sense of honour when it comes to being representatives of Indian cinema. AR Rahman opted for a tie rather than the quintessential formal bow for the prestigious award function.
Aamir Khan on the other hand kept it ethnic at the 2002 Oscars. Although his movie failed to win an award, the stickler made sure he was at his ethnic best at the event. Covered from head to toe in a stylish black sherwani and churidars with ex-wife Reena Dutta as his arm candy, Aamir finally graced an award function with his presence, with a slick style statement and an amazing attitude.
Although Freida Pinto and Dev Patel aren't exactly from Bollywood, we include them in our list for the sole reason that they have connections with India. Freida floored fashionistas with her blue John Galliano gown and Mr Patel looked dapper in a bow tie tux.
Even though AR Rahman and Anil Ambani – velvet suit and all – have been part of this year's awards, we hoped to see more filmi faces do the walk of all walks. They did not, sadly. But it's no big deal, wethinks, 'coz we have already left our footprints on the spick and span Oscar floor.