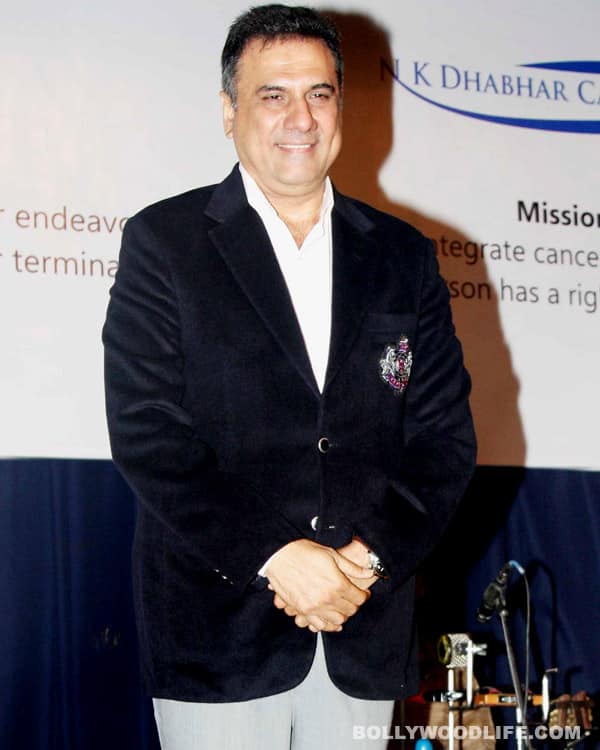 Farhad from Bela Sehgal's upcoming Shirin Farhad Ki Toh Nikal Padi gets candid as he talks about love, Farah Khan and how it feels to be a late bloomer
The brief given to Boman Irani for his forthcoming romcom Shirin Farhad Ki Toh Nikal Padi was pretty clear-cut. "Farhad is a man who has never shared anything more than chai and samosas with women, and that too in a social gathering," Boman explains. But it's not the limited time spent on them that keeps Farhad away from relationships. "Farhad's mother used to veto every eligible girl," Boman explains. And adding to the misery was Farhad's job profile: a salesman in a lingerie store.
Then Shirin Fugawala enters Farhad's life. And that begins the love-story of Shirin and Farhad.
Your chemistry with Farah Khan is adorable. What's the secret?
I genuinely love Farah Khan. And I love her because I find no hidden agenda in her mind. You may be offended by what she says, but she is telling the truth. I don't find Farah 'moohfat'. But see her as a woman in a man's world. It's wonderful. You know where you stand with her. And with me she has been extra loving.
Hmmmm, extra-loving… Talking about love, how do you see love between the 40-year-olds like Shirin and Farhad?
Forty-year-old lovers are far more clumsy in their ways. Even here we have designed the romantic sequences very clumsily. They are not comfortable with each other. But this love is more innocent than teenage love.
But there is a line in the movie that says: "There is no expiry date for love." And the moment I said that line, we found what the movie stands for. Anyone can fall in love and at any age. It's society that makes the rules.
Okay, so the plot works. But Farah was a debut actor. Was it difficult to match her baby steps while filming SFKTNP?
She doesn't have any experience, but Farah is a great actor. You need to nurture her. Farah is a wonderful director, a wonderful choreographer – but when she came to work on this film, she came with a clean slate. While acting she used to turn around and say, 'You guide!' and this is a great virtue to have so late in your career.
And it's not like she is here to stay as an actor. If it's only for one film, how can you be so humble to learn? Karke nikal jaane ka! But she is very open and smart about it.
In SFKTNP you are a lingerie salesman. And you have been a salesman in real life too, right? Did that experience help?
Yes, the salesman spirit was common. Only difference was that here it's a lingerie shop, there it was a wafer and farsan shop. I was 20 years old when I started sitting at the shop and till the age of 32, was there.
Do you think you could've utilised those years learning acting?
I once told Naseer (Naseeruddin Shah), 'Maybe I missed out on acting school.' He said, "You did all your acting training at the wafer shop."
I spent 12 years as a shopkeeper. But I had a great power of observation. That's my talent, I feel, more than acting. I can observe people. How they talk, how they give their money. You know a snob from a humble person from the way he hands over his money. That's the power of observation. So yes, that was my acting school.
Ah! But at this juncture you are being called Senior Ranbir Kapoor, thanks to the towel sequence. Do you agree with that?
Why? Ranbir Kapoor should be Jr Boman Irani, no? Moreover, Ranbir had his back turned to the camera, but here I am sitting right in the front (chuckles)! Also I've had a towel sequence in Let's Talk. So maybe Ranbir needs to learn a thing or two from me. (winks!)
Surely! With movies like Ferrari Ki Sawaari, 3 Idiots and Munnabhai, it looks like you have arrived. You are famous now. How does it feel?
I didn't know that I will become famous. I never expected that I will go to a place and not be able to shop. But it's okay. Hota hai. You have to take it in your stride. I feel proud that people respect me as an actor.
So what are the movies lined up now?
Just one more after SFKTNP. And that's Subhash Kapoor's Jolly LLB. Am not signing any more films. I haven't taken a break for many years.