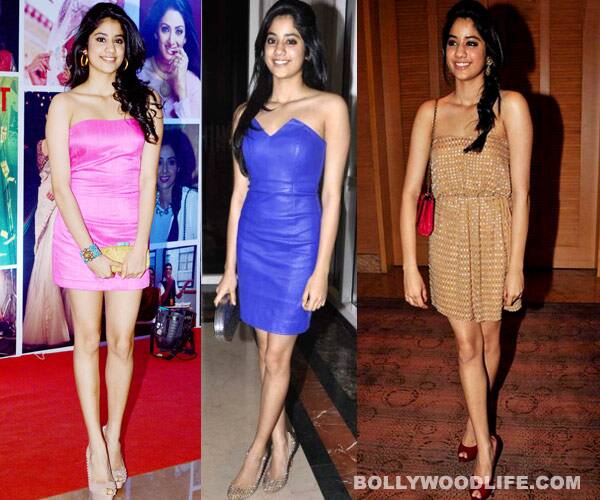 Protective papa Boney Kapoor flipped his lid recently when the press tried to question his daughter Jhanvi Kapoor about her Bollywood aspirations
Boney Kapoor and Sridevi's daughter Jhanvi Kapoor is all of a sudden in the limelight 'coz of the way her daddy reacted at a recent event. While the Kapoor family was seen enjoying at the party hosted by Subrata Roy in honour of Sridevi after  she won a Padma Shri for English Vinglish, the behaviour of the media irked all hell out of daddy-o Boney.
We have seen Jhanvi making appearances with her mommy in the best designer clothes and sportingly posing for the paparazzi. Be it a glam event like the Hindustan Times Most Stylish Awards or a high-class fashion do, Jhanvi has displayed her DKNYs and Jimmy Choos with not a trace of hesitation and has also been allowed to do so by her folks.
While some reporters have reached the conclusion that JK is ready to make her presence felt in the glitzy world of Bollywood, the Kapoors deny it vehemently. They say that their li'l bundle of joy has to finish her studies first and then she can show off her acting chops…if she wants to.
But the famous Bollywood producer is furious that the media crossed the line and had the audacity to try and interview his baby. Perhaps the next time around the protective papa can draw a laxman rekha around his cutie-pie so that the paparazzi is restricted to just taking delight in Jhanvi's cool style statements…