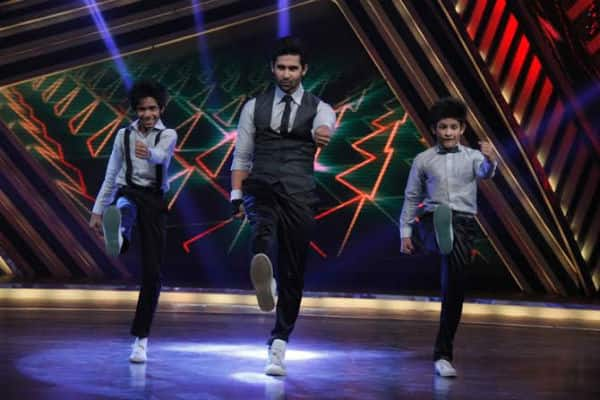 Sargun has competition at home!
The judges of Boogie Woogie have promised to consider Sargun Mehta's husband and actor Ravi Dubey to anchor the next season of the dance reality show.
Sargun is hosting the current season of Boogie Woogie, while Mr Dubey had hosted India's Dancing Superstar.
He came on the show to perform for a special episode called Teen Ka Tadka. He not only performed with two contestants on the song Ahun ahun ahun from the movie Love Aaj Kal, but also mimicked Hrithik Roshan and rapped like Jaaved Jaffrey, who judges the show along with Ravi Behl and Naved Jaffrey.
The judges were so impressed by his performance that they said they will consider his name for anchoring in the next season of Boogie Woogie. So does that mean Sargun is being replaced? We asked Mrs Dubey the story behind the rumours? She said, "No…no! That's not happening . He came on one of the episodes and charmed everyone. So I was telling him that you have to stop doing this or you will replace me." Well if you ask us, the couple should try hosting the dance reality show together. Wouldn't that make it an interesting watch?
The episode will air on Sunday on Sony Entertainment Television.