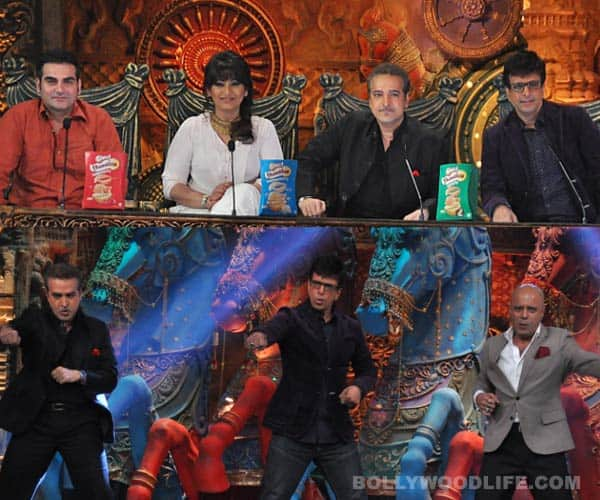 The popular dance show is back with a bang and is leaving no stones unturned to promote their re-entry
The moment someone says dance, we think of Boogie Woogie without blinking an eyelid. The connection is rooted right down to our childhood and it has stayed there for several years.
The three boys – if we may still call them that – Javed Jaffrey, Naved Jaffrey and Ravi Behl are coming back in a new avatar on Sony TV. While the airing date is still afar, the three dudes are busy promoting the show. It seems Javed, Naved and Ravi are trying a hand at tickling some funny bones on Sony TV's popular show Comedy Circus Ke Mahabali.
The theme of the episode is Nach De owing to which the acts will be revolving around dance and dance shows. Considering Javed, Naved and Ravi also imbibed an element of comedy in their show- Boogie Woogie, it seems like a perfect amalgamation. Need we say more?
Every time a guest comes on the sets of Comedy Circus, they are in splits and rolling on the floor laughing; and this time is no different. Infact the boys even joined in on the fun and contributed to the comic acts.