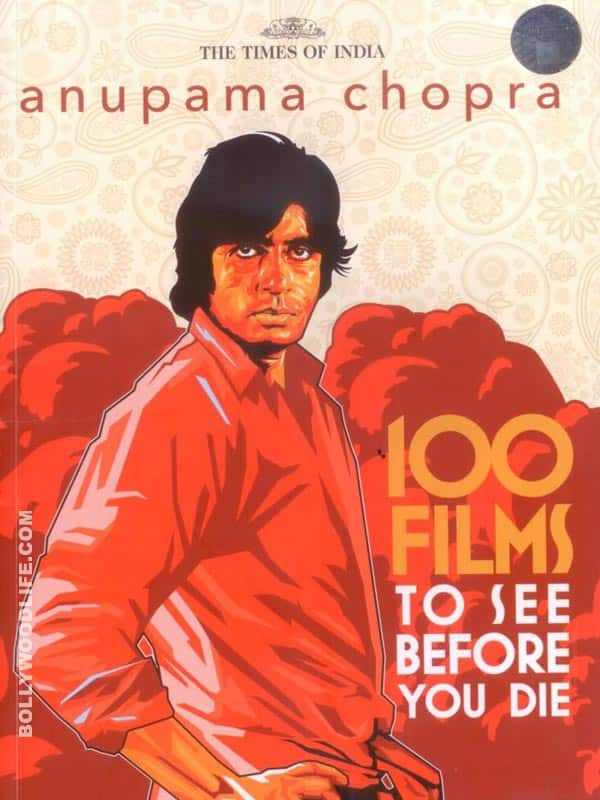 Book: 100 Films To See Before You Die | Author: Anupama Chopra | Publisher: Times Group Books | Pages: 144 | Price: Rs 299
We all know Anupama Chopra from her columns in various publications, her books (Sholay: The Making of a Classic, King of Bollywood: Shah Rukh Khan and the Seductive World of Indian Cinema, Dilwale Dulhania Le Jayenge (The "Brave-Hearted Will Take the Bride" and First Day First Show: Writings from the Bollywood Trenches) and more recently her TV show, The Front Row.
Now she has a new book out, one that shows a slightly more personal side of the movie critic, film journalist, avid viewer of life and the big screen. She lists 100 of the films that make it to her personal favourites roster and gives a reader not only a short overview of the story, but also interesting anecdotes about the making of the movie, the awards it has won and a quote from someone closely associated with it.
The list is nowhere near exhaustive and it is indeed subjective. And it spans a huge spectrum, from Indian cinema to some of the less known movies that have left an impact, if not on the world of moviegoers, at least on Chopra's film-fuelled psyche. Some of these are classics, talked about in any dissertation on world cinema, like the Indian Sholay, Mughal-e-Azam and Zanjeer, and others like the Russian Battleship Potemkin, Charlie Chaplin's Modern Times and Costa-Gavras' Z. Others are esoteric, rarely seen (but definitely known) by the average film watcher in India – Nosferatu from Germany, Billy Wilder's Ace in the Hole or the Pedro Almodovar production Women on the Verge of a Nervous Breakdown.
And there is the characteristic and gentle Anupama Chopra sense of humour that shines through happily. For instance, when she writes about Parinda, the Vidhu Vinod Chopra film starring Anil Kapoor, Jackie Shroff and Madhuri Dixit that is most often recalled for the song Tumse milke, she admits in the very first line: 'Full disclosure: I'm married to the director so this recommendation does toot the family horn….'
The writing is not literature. But it is friendly, readable, almost like a conversation with a friend. You can start, stop, take a break, start again and re-read every now and then without losing interest or that sense of discovery. Because to read – and thus learn – something new and fun about movies is always a welcome treat.
MORE BOOK REVIEWS ON BOLLYWOODLIFE:
Conversations with Mani Ratnam is a wonderful read
Rating:
out of 5
Reviewed by BollywoodLife
* Poor
** Average
*** Good
**** Very good
***** Excellent