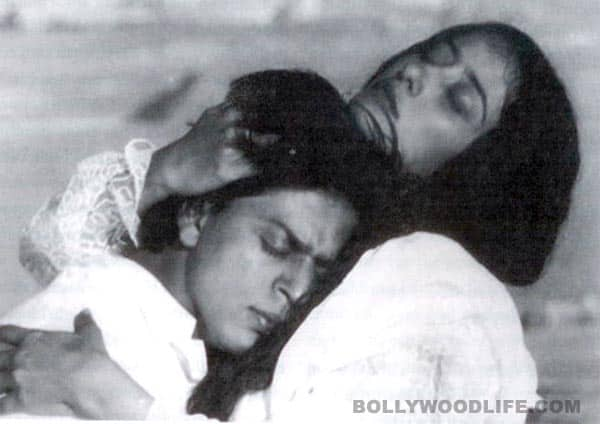 skip advertisement
manisha-Srk-dil-se131212.
Baradwaj Rangan's book is a masterclass on filmmaking and storytelling by India's maverick movie maker Mani Ratnam
Nasreen Munni Kabir's conversations with music genius AR Rahman in her book A.R. Rahman: The Spirit of Music were lighthearted and made the ace music-man's struggle and success seem easier than it was. In journalist Baradwaj Rangan's Conversations with Mani Ratnam, the more intense chats with the director seem casual and mundane at times, but are enlightening and interesting.
Ratnam speaks of his actors in a caring and yet respectful manner. He was in awe of Kamal Haasan, he says, and remembers how the actor had sent a video tape of a Shammi Kapoor movie to him, just to initiate a conversation. Ratnam tells of the time when he narrated one story to the star actor – and heard six in return! The two finally went on to work together in the now-iconic Nayakan.
The ace director shares how Haasan brought life to the role of Mumbai don Varadarajan Mudaliar. He says, "His range is unbelievable. He has so many ideas…you have to be careful about which ones you want to keep…." For instance, in the scene where Nayakan visits a brothel for the first time, he likes a girl who innocently tells him she has an exam to take. He is obviously there for something else, but he asks her to study. He is shirtless, but is confused whether to get intimate with her or not. Haasan was mesmeric in that, Ratnam remembers. "You can actually see the mind oscillating, to wait for her in bed or to sit in the chair…But I just wanted him (Haasan) to look at the girl."
Ratnam is surprisingly honest in the book. He accepts mistakes and discusses cinematic liberties he has taken. He is very clued in to his subjects and the story he is telling. He speaks of the depiction of love in Dil Se and many of his other films, showing he has deep insights into relationships and human psychology. Here, even though the writer is clearly in awe of Ratnam, he challenges and questions him, urging him on to share his rich experience. Rangan digs deep for answers – sometimes providing replies he expects in the question itself, to the point of irritating the master filmmaker. But it's all worth the debate. And Ratnam speaks fondly of Shahrukh Khan in Dil Se: "He was fantastic to work with. He is with you all through. He'll do anything for the film. The only problem was to keep his enthusiasm in control."
Book review continued below gallery
But the director never worked with SRK or Haasan again. As for heroines, Revathy is the only one he has repeated, in Mouna Raagam and Anjali. (This was before Aishwarya Rai Bachchan worked with him in Iruvar, Guru and Raavanan over the years.) So why choose to cast Manisha Koirala again in Dil Se, after working with her in Bombay? Ratnam says, "This role was the exact opposite of what I had her do in Bombay…we needed somebody who could play this intense person on a mission."
Music is more than just noise in Ratnam's films; it becomes almost another character in each story. The director reveals something not many may know about master composer Ilaiyaraaja – that he is "amazing at background scores…". The maestro works in an unusual way, we learn – he watches a movie twice, taking notes for composing background tunes. Then, he begins to score. Soon, his musicians are ready. "He works at that speed," says Ratnam.
With younger musical wizard AR Rahman, "the score is an ongoing process", says Ratnam, adding that he himself feels that music should take the story to the people. The aim is to be unconventional and lateral and avoid cliches. In Bombay for example, he says, "The violence was not scored with rhythmic violin pieces…but instead like agony, like a wail."
Ratnam talks about working with Superstar Rajinikanth in Thalapathi, Arvind Swamy in Roja and Bombay, getting Baby Shamili to play mentally challenged child Anjali and more. He sheds light on the canning of interesting shots, shooting difficulties and changes in script and cast, and on relationship conflicts in his Nayakan, Agni Natchatiram, Anjali, Mouna Raagam, Dil Se, Geetanjali, Thiruda Thiruda, Guru, Raavanan, Kannathil Muthamittal, Iruvar, Aayidha Ezhuthu aka Yuva, Pallavi Anupallavi, Unaru, Pagal Nilavu and Idhayakoyil.
The director's struggling years were as an MBA student and then an executive in Mumbai, and he details what made him change careers. Of his early days, when the movie bug bit him and two of his pals, he says, "None of us had any idea how a film was written or made. We were just confident that we could do it-a confidence that stemmed from ignorance…. Up to that point in my life, except for writing a few letters occasionally to my father from the hostel asking for money, I had not done any form of creative writing. In these mad, late-evening sittings of three amateurs, I discovered that conceiving a scene or a set of sequences could be exhilarating. When a thought or an idea comes up from nowhere and you are able to see it bloom even as you are explaining the idea to two argumentative friends, it gives you a high, an intoxication, an immense joy. That's when the bug bites you. That moment was my baby step into films."
Caution: Don't be in a hurry to finish the book at one go. Read about one Ratnam gem (film) at a time – absorb, understand, reflect, discuss…. Grab a DVD of the movie he speaks of, dissect it and compare notes. Students of filmmaking and screenwriting will especially enjoy this process. Conversations with Mani Ratnam is a must-have for fans of Ratnam's cinema. Happy reading!
Excerpted with permission from Penguin Books India
Book: Conversations with Mani Ratnam | Author: Baradwaj Rangan | Publisher: Penguin Viking | Price: Rs799.