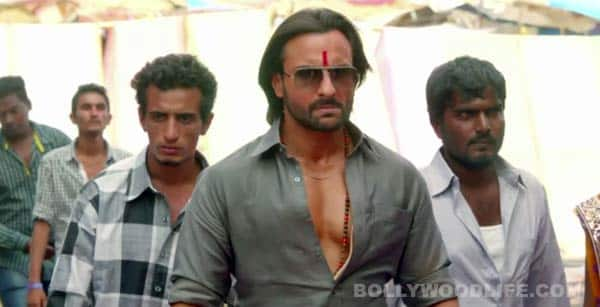 The title track of Tigmanshu Dhulia's forthcoming film Bullett Raja is very thanda
Sung by Wajid and Keerthi Sagathia, Bullett Raja is like a wannabe Dabangg title track. But the composers have failed so badly that after a point you regret hearing the song at all. The lyrics of the title track aren't catchy, the music is boring and there is hardly anything in the song which will attract your attention except for the Uttar Pradesh dialect. And we do admit that both the singers have done a fine job in that case. Coming to the video, you get to see Saif Ali Khan in action mode. You also get a glimpse of his comic side. So if you want to hear the title track of Bullett Raja then watch the video along with it. It will be tolerable thanks to Saif, trust us!
Well, there is nothing else that we can say about this number, you hear the song, watch the video and tell us what you think about Aaya, aaja, Bullett Raja.