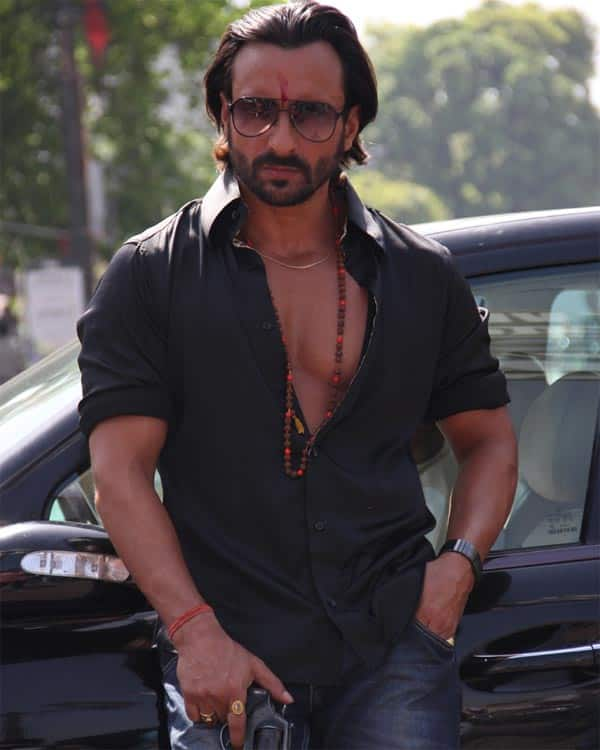 Saif's recent release hasn't really impressed the audience
A few days before the release of Bullett Raja, Saif Ali Khan said: "I don't watch Hindi films! I don't know why. During my childhood days, I remember watching Doordarshan and Nirupama Roy crying on screen. That time I decided to watch Hindi comedy films. Then I saw my mother's film… even she was crying, and I didn't want to see her crying, so I stopped watching it. When I started working in films, after shooting in them, I wanted to see something different. So I don't watch Hindi films. I respect cinema but I don't watch Hindi films because I want to escape from my work after I finish working."
Now that Bullett Raja is a certified dud, we think that Saif needs to start watching Hindi movies again. After all, apart from being an actor, Saif is also a producer via his company Illuminati Films.
Saif also said: "My best investment is to join Bollywood. It's such a good investment. The business is doubling. When we started, things were not the same. It's a great time now for the filmmakers and actors."
Sure it is a great time currently for filmmakers and actors, but as a producer and actor Saif owes it to himself, his company and what's left of his audience to watch Hindi films, analyse them, see what works and what doesn't and generally be au courant with the state of the art. Yes, he can employ people to do this for him, but there is nothing like a first hand feel. If people like Aditya Chopra, Aamir Khan and Shahrukh Khan can watch films with a paying audience incognito, why not Saif?
With Bullett Raja, the people have spoken. At a suburban multiplex in Mumbai, where Cineswami saw the film with a sparse audience, even those who are fans of Saif were left shaking their heads at his performance or lack thereof. The actor's bored, disinterested on-camera look and his general sluggishness took everyone by surprise. It seemed like the only thing the Chote Nawab was interested in was his multi-crore paycheck. In sharp contradistinction, everybody (i.e. the few people left in the cinema at the bitter end) remarked upon Jimmy Shergill's luminescent performance.
If Saif wants to stand up and be counted as one of the Khans, he has to be careful and serve the public what they want. For the large part they embrace garbage, but Saif has to sift through the rubbish and choose the kind of garbage that the audience embraces. Saif's last solo hit was Cocktail and to maintain a pre-eminent position in Bollywood he needs to deliver another solo hit ASAP. Perhaps Krishna D.K. and Raj Nidimoru's Happy Ending, alongside Kareena Kapoor Khan who is herself down after Gori Tere Pyaar Mein, will be that hit.
The heartening thing about Saif is that he is open to experimenting. He has said "one should not limit oneself against doing different kinds of films". So for every inane Humshakals, here's hoping that the talented actor will do something as groundbreaking as another film like Omkara. One lives in hope.