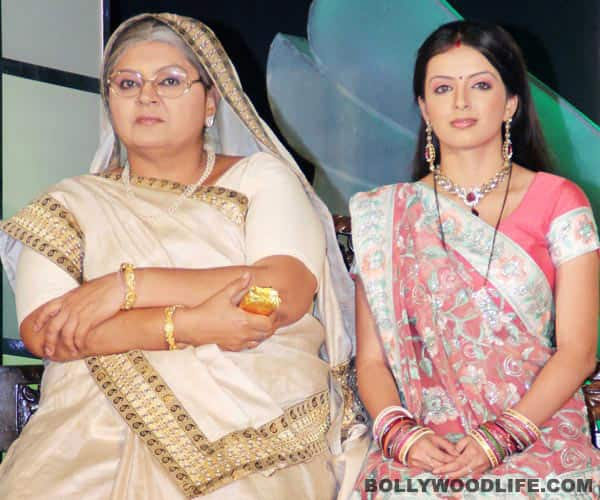 The serial that premiered two weeks ago on Sony Entertainment television was surrounded by loads of curiosity. But did it manage to satisfy it, yet?
A while ago Sony Entertainment television started airing the promos of this new soap which was, to everyone's surprise, called Byaah Hamari Bahu Ka. The name, as well as the promos made one wonder why would in-laws marry off their daughter-in-law. We even came up with a handful of explanations for this. But then decided to wait and watch. Now, after watching two weeks worth of episodes, we are still waiting and watching. Sigh!
The story of BHBK revolves around a Gujarati household that includes a mother (Prateeksha Lonkar) prone to fainting fits who is worried about her son, Gopikishan aka Krish (Gaurav Khanna), choosing Ms Right as the perfect bahu, a son who has already chosen a life-partner named Paulomi (Benaf Dadachanji), one whom the mother doesn't whole-heartedly approve of. But the clichéd twists and turns make it amply clear that the guy is still oblivious to the elusive emotion called love, while his girlfriend seems to be a pro in it. And after going through a handful of episodes that defined the chemistry between the couple the last episode shows the beloved son falling for the girl of his mother's choice called Rajnibala (Shrenu Parikh). Now what will happen to his Paulomi? We do not know.
All we know is that BHBK is a show that believes in oodles of mush, apart from the aforementioned clichés. And watching episodes of this soap actually reminds us of Karan Johar movies, thanks to all the romantic songs playing in the background. All in all, an average entertainer that's worth watching if you are a romantic at core.
And yes, we hope the bahu whose marriage gave rise to oh-so-many-discussions enters the household soon 'coz patience is fast running out. Don't you think so too, readers?