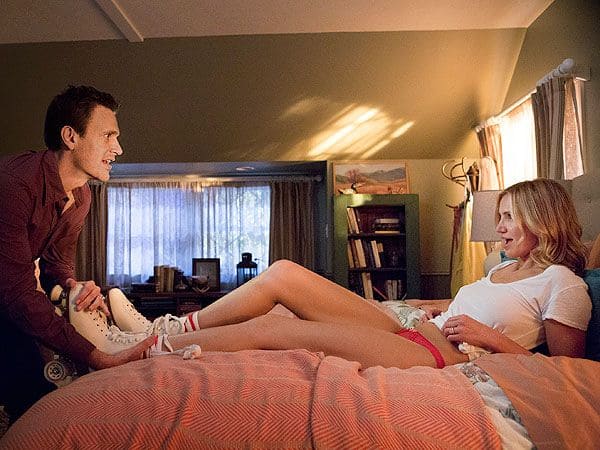 The Knight and Day actor will be seen opposite her Bad Teacher co-star in this one
If the headline has you confused, we apologize. It is not yet another sex tape by Cameron Diaz that has leaked online. We are simply talking about her upcoming film opposite How I Met Your Mother actor Jason Segal titled Sex Tape.
What happens when a boring couple tries to spice things up by filming their intimate moments? Pure disaster. Sex tape is about how the characters of Camaeron Diaz and Jason Segal accidentally upload their sex tape online and then have a hard time getting it removed from circulation! They go through a series of troubles to retract their sex tape and that will make up for a hilarious ride for the viewers to watch.
Here is the video of the trailer. Tell us what you think about this latest Sex Tape leaked online.