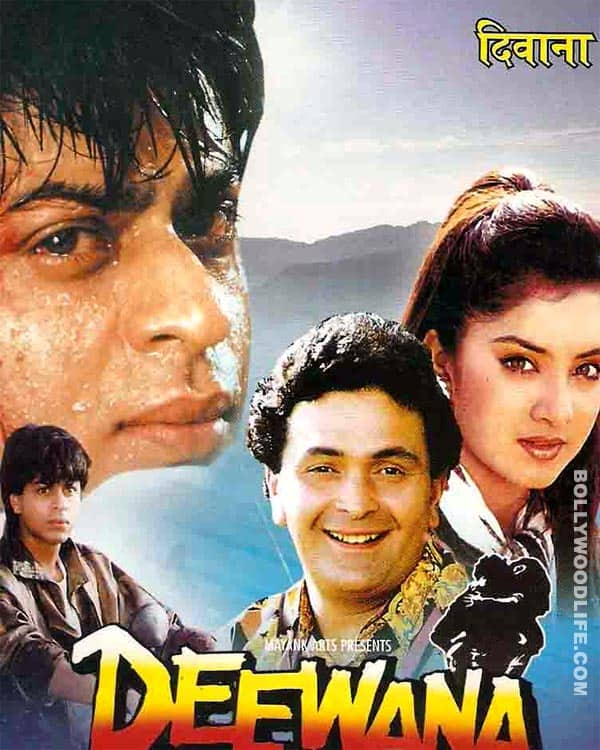 The 1992 blockbuster starring Rishi Kapoor, Divya Bharti and Shahrukh Khan will be remade…. with added tadka
Remember how Shahrukh Khan burst into the filmi scene as Bollywood's next big talent when he made a starry entry with the popular Deewana song in the 1992 movie with the same name? The film became a hit and SRK received amazing reviews for his remarkable performance.
And now, two decades after the release of Deewana, producer Guddu Dhanoa is planning to reframe the movie, this time with a spin. We hear that Dhanoa is planning to take the tale forward without repeating the plot. "We are making a romantic film, but it is a completely different story. We are using the title Deewana, but something would be added to the title. It is like how the Bhatt's are making films like Murder or Jannat. I am also doing something similar." said Dhanoa in an interview.
The producer is ready with the script, but is yet to finalise the star cast. Will the Deewana remake offer a launch pad to yet another promising acting talent who will some day make it big in the industry? And most importantly, will the sequel be as engaging as SRK's original Deewana?