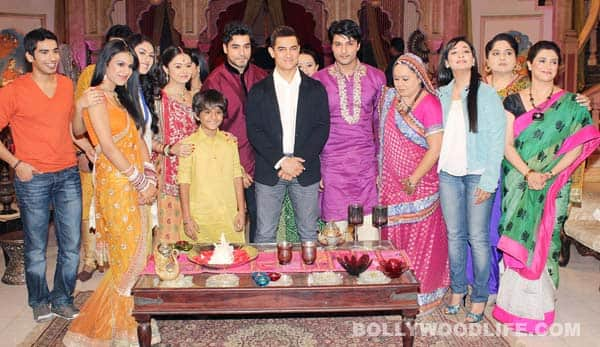 skip advertisement
The perfectionist actor introduces Inspector Shekhawat to his audience in today's special episode of Sony's most popular crime thriller
The actor-turned-producer, who has been missing from action since the last two years, returns with a suspense thriller Talaash next week. And ever since the news about Aamir Khan choosing the longest running show – CID (on Sony entertainment channel) to promote Talaash spread like wildfire, his fans have been waiting with bated breath to watch their favourite actor on television. Reportedly, Aamir will also promote his film on Star Plus' reigning soaps.
In today's special Talaash episode of CID, you will get to see ACP Pradyuman and Inspector Shekhawat join hands to solve the mysterious Red Suitcase Murders case. The CID team is shocked with the news of big red suitcases containing bodies of police officers found in public places across the city. So the CID team takes help of a fearless and honest cop, Inspector Shekhawat, who has had an interesting tryst with a serial killer in the past. So will ACP Pradyuman throw his darwaza tod do (break the door) orders at Aamir this time around, instead of his loyal officer Daya?
And the ultimate questions remains – Will Aamir's Shekhawat act help the puzzled CID team nab the killer? Tune in to watch the special one-hour thrilling episode tonight!
View Pics