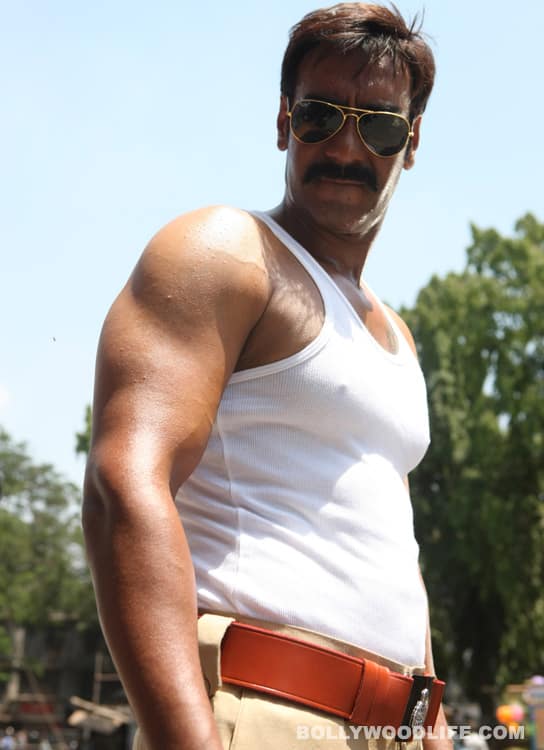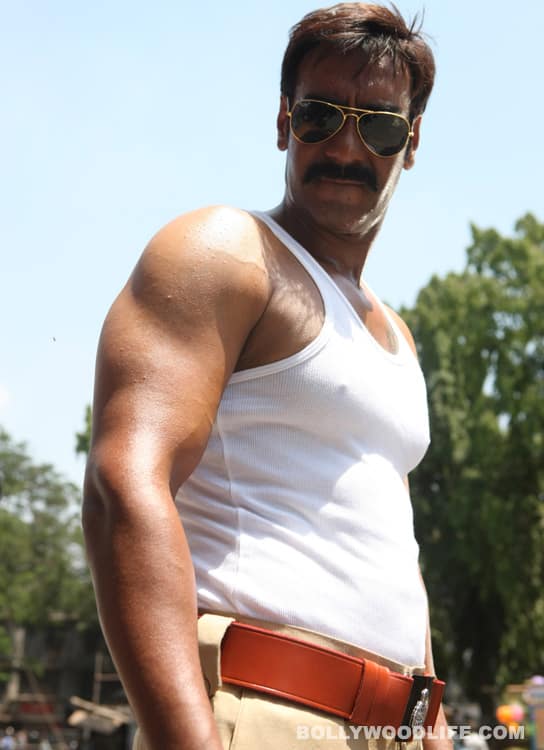 That's what we are wondering as Sajid Khan announces his next film with the Golmaal actor
Think Jeetendra and you definitely think dance. Cool moves, pelvic thrusts, the works. Think Ajay Devgn and you are bound to think action. Standing on moving motorbikes or on cars, punching villains, the works. What you don't think is dance. Ajay is not one of the more groovy actors in Bollywood. He does the intense roles very well, but dance? Naah. He knows it too. That's why it took him more than two decades in the industry before he finally danced on stage during an awards function earlier this year. So why in the world does Sajid Khan think that Ajay is the best choice to play the male lead in his remake of the Jeetendra-starrer Himmatwala?
Before you start arguing that Himmatwala remake may not require Ajay to do heavy duty dancing, stop. Yes, Sajid has gone on record that the film only has a few elements from the original and he has rewritten the script totally, but Saregama HMV, who hold the music rights for Himmatwala, confirmed to a daily that Sajid and producer Vashu Bhagnani had approached them for the rights to remix two of the hit songs from the film: Naino mein sapna and Taki re taki. When the music company demanded the rights to the remixed songs as well as the original ones in return, Sajid and Vashu agreed to that too. Which clearly means the two songs are integral to the movie and we will definitely see Ajay dancing to them. One of the reasons the songs are a classic is Jeetendra's moves in them. He grooves, runs and quick steps his way around a million pots in Naino mein sapna and we find it impossible to imagine Ajay being able to do that. If rumours are to be believed, his partner in the 'PT dance' will be the even stiffer Katrina Kaif. Not a combo that has us excited about the Himmatwala remake. What about you?
ALSO READ: TEZZ: Ajay Devgn, Kangna Ranaut in making of 'Tere Bina'