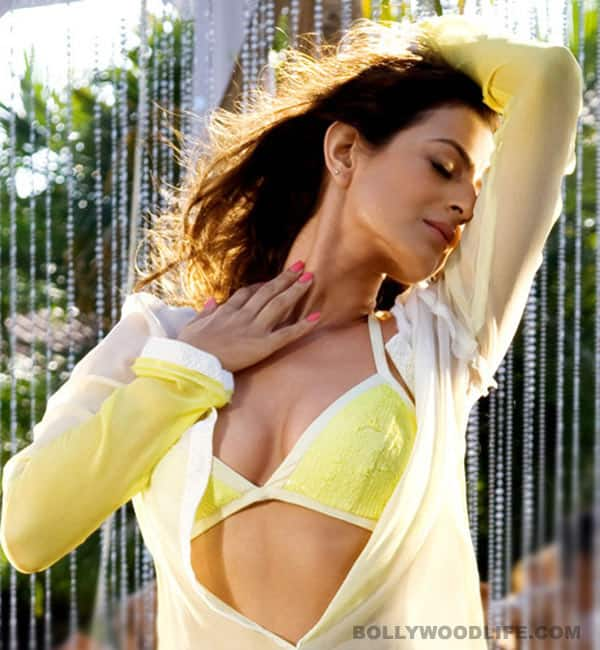 The Lazy lamhe lady plans to dance to Madhuri's Ek do teen in her new home production. But can she match up to the original?
When it comes to being sexy, you can be sure that Ameesha Patel can pull it off – or try to. Dancing, however, is not one of the actor's strong points.
Recent reports have surfaced that in her home production titled Desi Magic the buxom babe is planning to recreate the enchantment of Madhuri Dixit's iconic dance number Ek do teen. The song, which was originally by composed by the duo Laxmikant-Pyarelal, is now being worked on by Jatin Pandit. Sources also tell us that choreographer Saroj Khan, who worked on the original dance number with Madhuri, will be approached to come up with new steps for the revamped number, though the ace dancer maestro hasn't agreed to do the assignment just yet.
Seems like Ameesha, who has been struggling to find a decent director for her movie until now, has resorted to antics like rehashing iconic dance numbers to make it more appealing. While Madhuri had practiced for sixteen days straight to shoot the song that turned out to be the mother of all dance numbers, we do hope that Ameesha doesn't end up ruining it for us!
Will Ms Patel do a good job? What do you think?