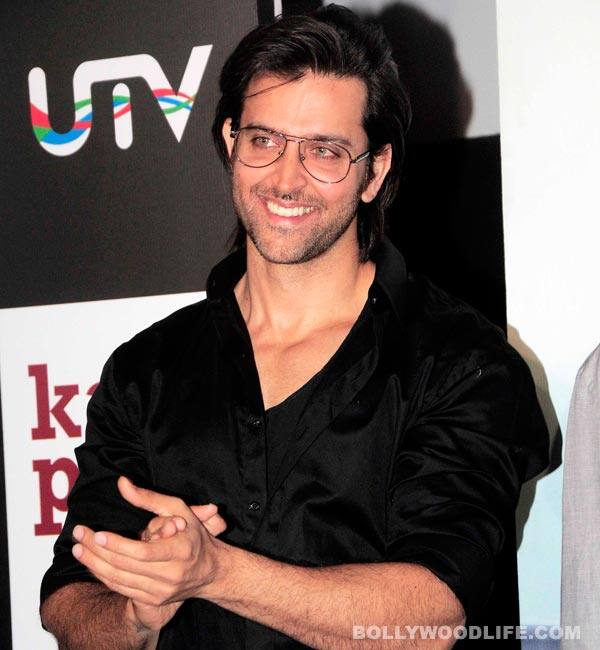 The actor recently underwent brain surgery to treat the fallout of an injury caused while shooting for a sequence in Bang Bang
Hrithik Roshan, Bollywood's resident Greek God is in recovery mode. The dishy hunk had to do a high-octane stunt sequence for Bang Bang – which co-stars Katrina Kaif and is a remake of Knight and Day – and unfortunately he didn't get it quite right. Roshan jumped into the water from a height and landed wrong, which caused a serious injury to his head. He didn't pay much heed to it for a long time, thinking it was just a bump on the noggin. But then it started bothering him; he got severe headaches and had a persistent pain in the back which just would not go away. When papa Rakesh Roshan insisted that before the next shoot schedule beta got a proper checkup, doctors found that the actor had a subdural hematoma. Hrithik has been operated on, successfully his family assures us, but it will be about 45 days before he is back to work.
But will Hrithik be able to get back into the grind of doing action again? While papa Rakesh obviously wants his son to be extra cautious while doing gravity defying stunts, at the end of the day he can only trust beta Hrithik to take the decision that is best for him, especially where action films are concerned. We hear that in Roshan's first films too – Kaho Na… Pyaar Hai! – the newbie star hurt himself doing an important scene. We want the actor to get back to his dynamic self as soon as possible, but the question that's gnawing at our collective psyche is, how will he manage to finish the huge pile of work accumulating on his plate. The third schedule of Bang Bang is yet to be completed and then, of course, there will be the arduous task of the film's promotional brouhaha, as well as all the PR for Krrish 3. 
With actors going out of their way to promote their films these days, the Roshan stud can't afford to lag behind in the spreading the word game. We wish Hrithik all the strength and energy he needs to cope with the tiring work which lies ahead of him…