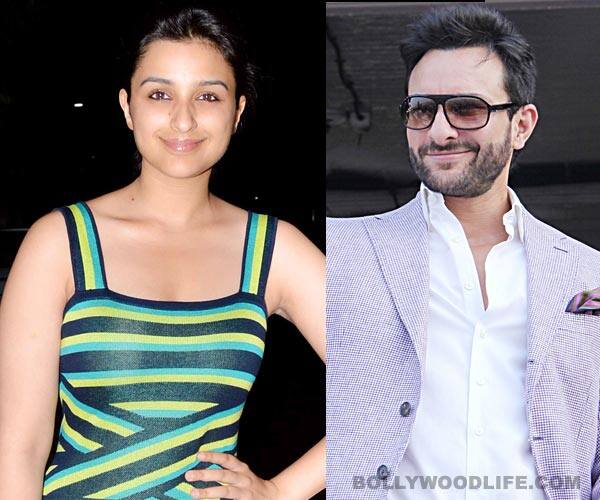 We hear that Saif Ali Khan has been chosen to play the role of Amol Palekar as Ram Prasad in the new film. Will he be able to do justice to it? And what about the other characters – which of today's actors will be the right fit? You tell us….
While the Go Goa Gone star will step into the shoes of the slightly goofy, slightly crazy Amol Palekar, we wonder who will get into the garb of the sweet and simple Swaroop Sampat, who played the lead in the original Naram Garam. Kumar Mangat has bought the rights of this fun Hrihikesh Mukherjee flick and Son of Sardaar director Ashwini Dheer is all set to direct it. While we really doubt if the essence of a typical Mukherjee film can be recreated, the idea of seeing Bollywood actors getting all entangled in the chaos onscreen will be fun. For those who don't know much about the film; here's the story in a nutshell.
Amol Palekar – the middle class hero with a stable job – gives shelter to Swaroop Sampat and her father AK Hangal, since they are homeless due to non-repayment of a debt. But the generous soul isn't aware of the mess that's will ensue after this noble gesture. From the estate manager to the Amol's boss Utpal Dutt, everyone seems to be smitten by Sampat's charm and wants to marry her – yes, the same girl that  Amol himself has fallen head over heels in love with! How Amol and Sampat, who are already rather fond of each other, deal with the uninvited mayhem is what the film is about.
Very Gol Maal-ish, very Hrishikesh–esque, which stars would be suitable for what roles in the film? You decide…