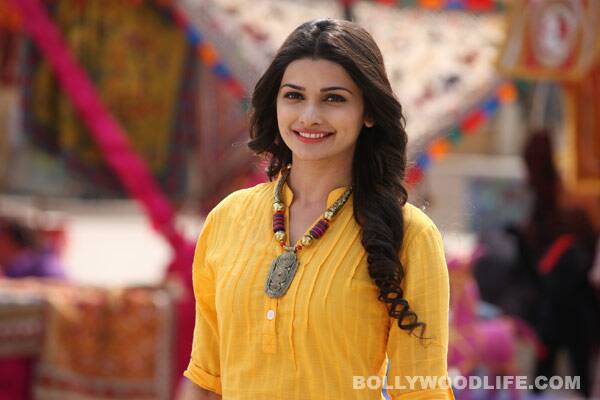 The Bol Bachchan actor has slowly but steadily inched her way from the small screen to the world of Bollywood biggies. But the dancing bug in her isn't satisfied….not yet
We've all seen Prachi Desai in the garb of a traditional bahu on the small screen and then the Ms Goody Two Shoes kinda girlfriend in the movies that she has been featured in. But slowly, as TV time passed by, the Desai girl got stereotyped as the girl next door. Li'l did people know that Prachi has been itching to flaunt her latkas and jhatkas.
But we caught a glimpse of Prachi – the dancer, when we saw her take part in the second season of Jhalak Dikhhla Jaa. Talking about those days Prachi says, "You have to perform well, of course, and put in a lot of effort, so you are bound to do well. And you have to have determination. Like I had – I did not give up, even after I was heartbroken at being eliminated. But I was lucky enough to come back and then to win!"
But even after winning the competition Ms Desai wasn't spotted doing the popular Bollywood ishtyle on the big screen. Her chance came only recently when she danced to the tune of 'Nach le' in Bol Bachchan. "I am really excited with the response and hope to do more such dances now," the actor said in an interview.
Hmmmm, so guess it's time for B-town's dancing divas to watch their step, no? 'Coz Prachi, the dancer has finally arrived! Do we hear a nervous giggle from a certain Chikni Chameli now?