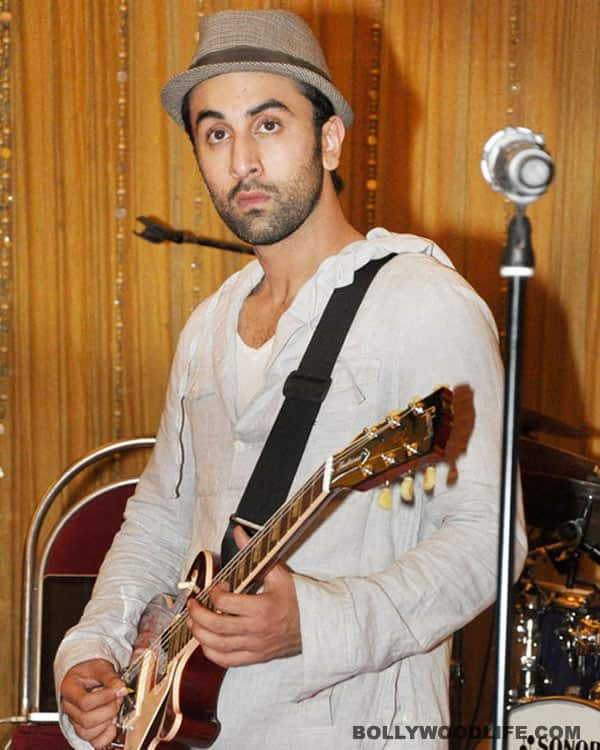 Rumours hint that the young Rockstar may replace the Krrish superhero in Shekhar Kapur's Paani. But is he ready to take on such a big responsibility?
Since Shekhar Kapur's recent meetings with Ranbir Kapoor became public, gossipmongers have been crying hoarse that the internationally-acclaimed filmmaker has been catching up with the Rockstar dude over a script. However, the film Kapur offered didn't make quite an impact on the demanding Kapoor lad.
Our source says, "So the rising Rockstar quizzed the talented filmmaker about his longstanding ambitious project Paani". By the way, Kapur announced the film back in 2010 at the Cannes International Film Festival, but there has been very little – barring the endless casting rumours – movement on the project.
We don't have an iota of doubt about Ranboo's acting chops. He has the genes, the skill set and the perseverance to eloquently translate what's on paper on to the big screen. Our reservation is whether or not the Kapoor boy has a powerful enough market position to do a role that was apparently offered to Rs 100-crore blockbuster club hero Hrithik Roshan. We are speaking strictly businesswise, of course. Especially since his last film Rockstar showcased his fine acting skills, but didn't make him a box office favourite. So maybe he isn't yet ready for the big job…or is he?
If you think Ranbir's market position doesn't matter where Kapur's ambitious sci-fi drama is concerned, do let us know.