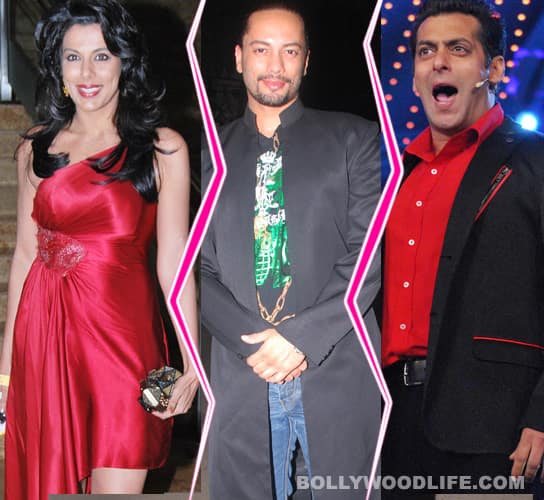 The TV actor is upset about his good friend's fight with the show's host, Salman Khan, but we wonder if he can do anything about it
All you Bigg Boss 5 fans are aware that Pooja Bedi was banned from the show's finale even though other eliminated contestants were invited, because of the way she vented her angst with Salman Khan on a micro-blogging site. Pooja was upset that when Salman entered the house to meet the contestants, he was not very kind to her good friend Sky. She alleged on Twitter that Salman's words had demoralised Sky. Though how she knew that when she was no longer in the house with Sky is beyond us. Anyway, it didn't go down well with Salman or the channelwallahs and Pooja was banned. Sky, locked up in the house, was totally unaware of his friend's crusade on his behalf. When informed about it, he said, "Pooja Bedi is a wonderful person. If it is in my capacity, I will definitely try to patch up Pooja and Salman." Note the keywords "in my capacity", 'cause both Sky and we know that Salman doesn't think much of him. He made that very clear onstage during the grand finale. Remember how Sky told Salman that he will understand how difficult it is to stay cooped up in the house only if he did it? And Salman retorted with, "I have lived in an Indian jail, you try that." That proves that Salman is not going to listen to any entreaties Sky makes on Pooja's behalf. We know that, Sky knows that and surely, even Pooja knows that. Looks like this is one patch up that's not likely to happen any time soon.
ALSO READ: Did Malaika Arora Khan annoy Salman Khan? | Mahek Chahal didn't get the money, but she did get her man! Right? Didn't she?