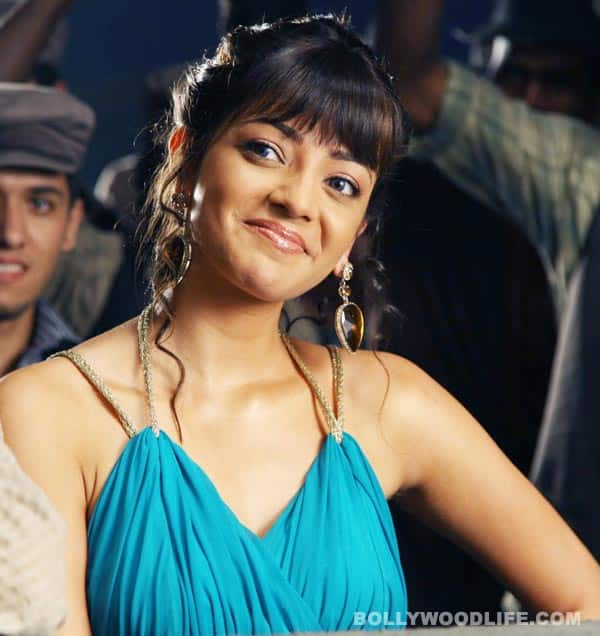 skip advertisement
These photos that we came across makes us wonder if the South actor can ever make a space for herself in the 'bombshell' category
As she poses in a leather vest teamed with sexy boots and torn jeans, Kajal Aggarwal fails to look like one of those sizzling babes who raise temperatures. Maybe it's her child-like innocent face that overshadows everything else – even her efforts to look like a siren. Remember, Preity Zinta got stuck in the same stereotypical image, all because of that effervescent nature of hers.
But coming back to K's pics that we managed to lay our hands upon – they are amazingly shot, but very mediocre, style-wise. While her striped dress impresses us and the way she has combined it with a bright coloured stole is haute, her purple ensemble ruins all the style fun. Although we love those gorgeous black boots, we wonder who on earth would wear such a multi-tiered disaster these days!
We notice she has also tried the fringed look in one of the pics. Unfortunately, it doesn't suit her – yet another attempt at looking like a pataka goes down the drain!
Style observation: Kajal looks best when she's being herself – fun and slightly tomboyish. For instance, she carries those vibrant orange high-waist pants with great élan. Also the image in which she goes uber casual in a white T-shirt and blue denims…K manages to pull that off without making a boo-boo. It's just when she steps into the stilettos of a seductress that she trips, topples over and falls flat on her face…