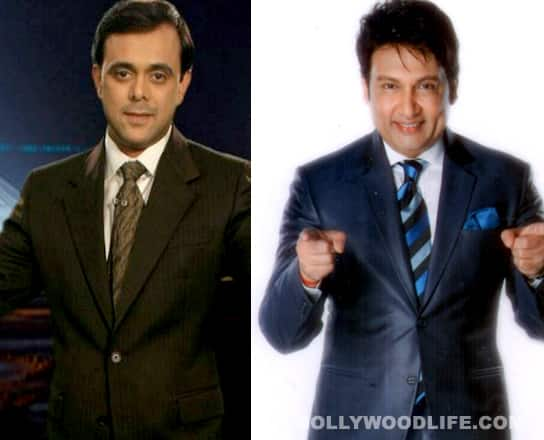 Sumeet's The Late Night Show aims to do the same thing as Shekhar's Movers and Shakers
Shekhar Suman has not gone on air yet with his revamped Movers and Shakers, but he already has stiff competition. Sumeet Raghavan's online show Jay Hind has been adopted by Colors. It will now air as The Late Night Show on the channel. Colors claims in its official statement that TLNS, "is uniquely scripted and uncensored and has an irreverent take on happenings of all kinds, across the board. It relies on a satire of news including everyone and everything that makes headlines across the world for the stand-up routine and the gags." Sumeet claims, "The humourous take on everything that's making news in and around the world is intellectually scripted and is entertaining at the same time– a rare combination!"
From what we saw the previous time Movers and Shakers went on air, Shekhar Suman's show is not all that different. Shekhar too uses the current state of affairs to make digs at famous celebrities from political, sports and artistic fields. He even cracked a joke about Saif Ali Khan's recent brawl at the launch of the show. Shekhar admitted recently, that the format of the show will remain the same as before with just a few changes.
Both Movers and Shakers, and The Late Night Show have their devoted fan following and fortunately, their timings don't clash. Still, it will be interesting to see which comes out on top.
The Late Night Show premiered on March 3 and will air every weekend at 11pm on Colors. Movers and Shakers premieres on March 12 and will air every weekday at 10:30 pm on Sab TV.