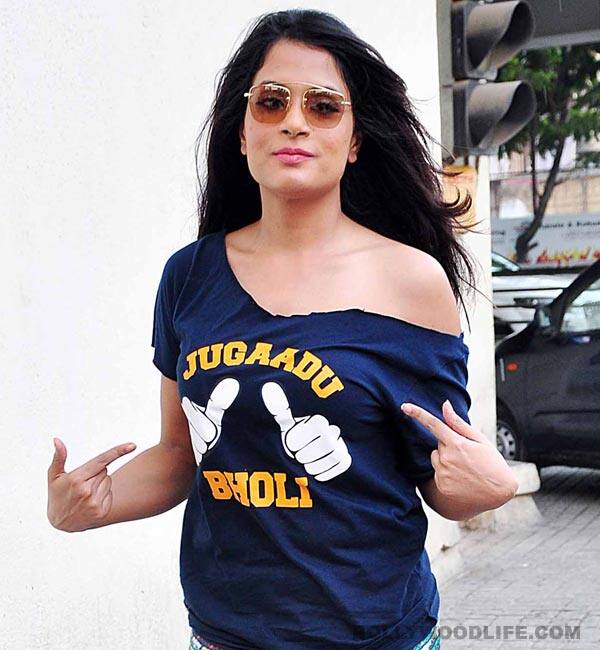 There's no doubt in our minds that Richa is a fine actor. But can she ever be a mainstream heroine clad in a chiffon sari, singing mushy songs with a B-town hunk? We wonder…
She compelled us to sit up and take notice of her acting by playing a feisty North Indian housewife married to a notorious coal mafia baddie in Anurag Kashyap's widely acclaimed drama Gangs of Wasseypur. And in Dibakar Banerjee's 2008 film Oye Lucky! Lucky Oye! Richa Chadda's portrayal of a trampy sister was appreciated. This year the 28-year-old will be seen in Farhan Akhtar's Fukrey and later in Sanjay Leela Bhansali's Ram Leela. Clearly, Richa's unconventional looks, her raspy voice and hatke personality traits have worked in her favour. But just when we thought that the gal could go places by playing her cards right, here comes a statement straight from the horse's mouth that made us wonder if she has other ambitions.
"When I did Gangs…, everybody was asking me the same question – when will I be seen playing a romantic film? So finally I did a film with Neil Nitin Mukesh, which is a typical romantic one. I will be doing the typical song and dance, which is a prominent part of the industry, "said Richa in an interview.
Now isn't that a massively difficult task for the actor? In times when sizzling babes like Deepika Padukone, Katrina Kaif, Priyanka Chopra, Kareena Kapoor and Anushka Sharma are jostling for space in the regular masala domain, Richa's insistence on playing the typical heroine to break into the more glamorous league may backfire.
Honestly speaking, Richa might be blessed with major acting potential – much better than the more commercially successful star heroines, in fact – but she's not really heroine material…not yet at least. If she still wants to try her luck at it, we think she should hit the gym asap and get into the oh-so-desirable shape that could put her in the league of those impossibly curvy and fabulously fit divas you see in Yash Raj Films productions. We could think of a few names: Aishwarya Rai Bachchan, Rimii Sen, Esha Deol, Katrina Kaif, for instance.
And then there is another factor – if Richa is taking cues from the likes of Vidya Balan and Parineeti Chopra, she needs to be reminded that their success stories are exceptional; these babes have a charming screen presence and can swiftly move from experimental films to typical box office entertainers. So maybe it would be in Richa's best interests to stick to what she does best: acting!
The voluptuous Ms Chadda in a chiffon sari dancing in the snow in some Alpine locale for a glossy production…nah, it does not work for us, no matter how hard we try to stretch our totally elastic imaginations!