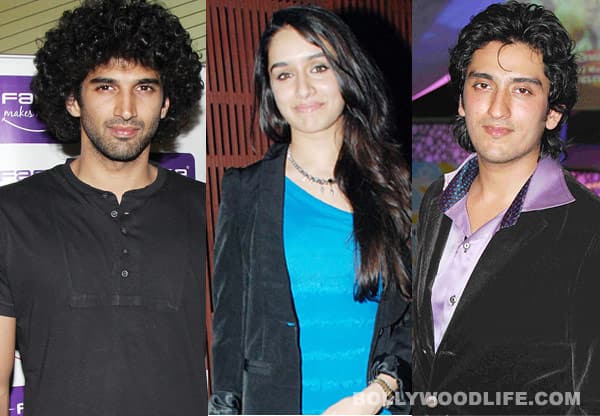 There are lots of expectations from the sequel of the Rahul Roy-Anu Aggarwal starrer being helmed by Mohit Suri
Mahesh Bhatt and his clique of filmmakers have adopted the sequel habit. They are churning out moneyspinners every few months and apparently raking in the moolah too! The latest sequel on the anvil is of the '90s superhit Bhatt film, Aashiqui. It will feature Aditya Roy Kapur, Shaad Randhawa and Shraddha Kapoor as the leads. While other details are still under wraps, there is a lot of buzz about Aashiqui 2.
A major part of the credit for the success of the older version goes to the melodious romantic songs composed by Nadeem-Shravan. It has been over two decades since Aashiqui released, and even today Rahul Roy and Anu Aggarwal are best known for their debuts in Mahesh Bhatt's musical. When Rahul was recently asked about his feelings on the sequel, he said, "Mark my words, Aashiqui will be a tough act to follow. It will be very difficult to recreate that magic. So I guess Mohit Suri will have to make a new film, a new Aashiqui."
We wonder if the Bhatts will be able to pull off another superhit with the Aashiqui sequel…
ALSO READ: Would you like to see Emraan Hashmi in 'Aashiqui 2′?
Shraddha Kapoor chooses Mahesh Bhatt Productions over Yash Raj Films!