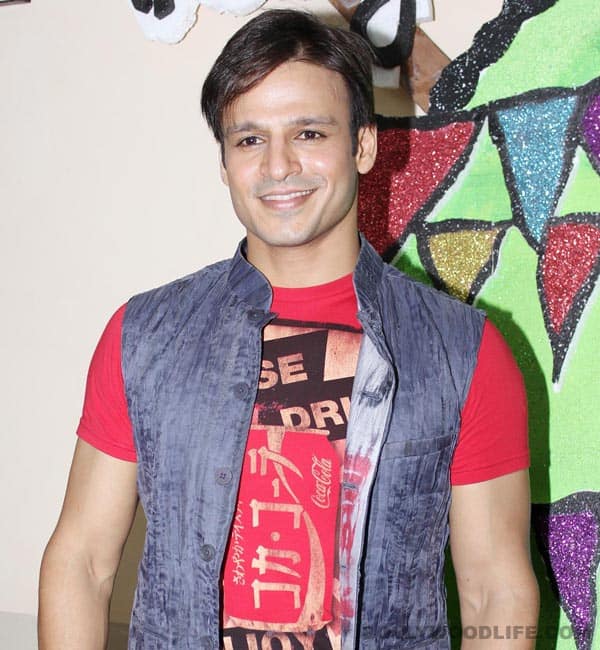 Vivek Oberoi is playing a villain in Rakesh Roshan's Krrish 3. The actor claims that his negative character in the film can be described as the Gabbar Singh of our times. Has Vivek made a tall claim?
Vivek Oberoi is known for speaking his mind too soon. Way too soon, actually! Don't believe us? Ask a certain Bachchan bahu and you will know what we are talking about. Remember how Vivek went on to declare on a chat show that he would marry the Miss-world-turned-actor one day? Ash was simply testing the waters, but Vivek was in full-on boyfriend mode. What happened after that is a collection of sour memories for Vivek. Well, that was the past and here we are in 2012. But Vivek, it seems, hasn't changed a bit. He continues to boast even before judging the possible consequences.
Vivek now says that his character in Krrish 3 could be described as Gabbar Singh of our times. The super-hero flick is being directed by Rakesh Roshan and it is sequel to the 2006 super hit Krrish. ""I am really very, very excited about Krrish 3. It's a really cool, bad character and it's a role of a lifetime. It's like a Gabbar Singh of our times, so I am very excited," said Vivek in an interview to a daily.
Now that is a very tall claim indeed. We know that Gabbar Singh as portrayed by the late Amjad Khan in Sholay is the iconic villain of all time. Many have tried to emulate him in the past, but they all fell flat in their attempts at doing so. Even the baap of Bollywood Amitabh Bachchan invited a lot of flak for attempting to play the modern day Gabbar Singh in Ram Gopal Varma ki Aag. And now Vivek is drawing an almost impossible parallel between his character in Krrish 3 and the Sholay baddie.
Do you think Vivek will live up to his claim?