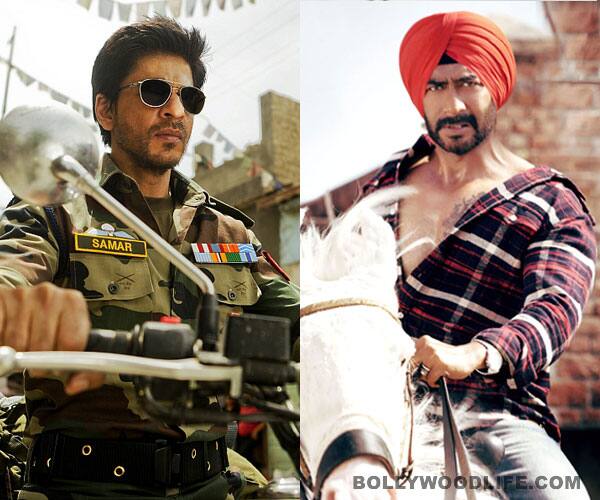 The sudden 25 percent hike in movie ticket prices by multiplexes could play spoilsport for SRK and Devgn fans. Trade analysts feel that the theatres are taking undue advantage of the festive season….
This Diwali, if you have already decided to watch both Son Of Sardaar and Jab Tak Hain Jaan, hold on to your hordes…err…wallets, as multiplexes (as per their own convenience) have hiked ticket prices for the two big-budget films releasing tomorrow. Don't be surprised if you are asked to shell out Rs 500 each, as compared to the regular Rs 300-350 rate (on weekends).
For those who condemn these unethical practices, this isn't the first time. Remember during Eid this year, ticket prices of the Salman Khan-Katrina Kaif starrer Ek Tha Tiger were unceremoniously raised by the multiplexes? And later, the movie's production house Yash Raj Films dispatched letters to multiplexes and single screens to reverse the rise back to normal rates. Little did the people at YRF Films anticipate that their own love story Jab Tak Hai Jaan would be victimised by the recent price-hike policy!
Most trade experts feel that the price hike would certainly benefit multiplexes, but at the same time it might restrict cine goers from watching both films on the 70 mm screen; chances are that they might have to settle for one, thus making the SOS vs JTHJ debate see-saw all over again. Meanwhile, most single screen theatre owners have decided to stick to the normal ticket price. Manoj Desai, owner of Gaiety-Galaxy said, "I have never hiked ticket prices. And I'm not doing it this time either. I want both the films to run for long time."
So what happens now? Only time and you, the movie-goer, will tell…