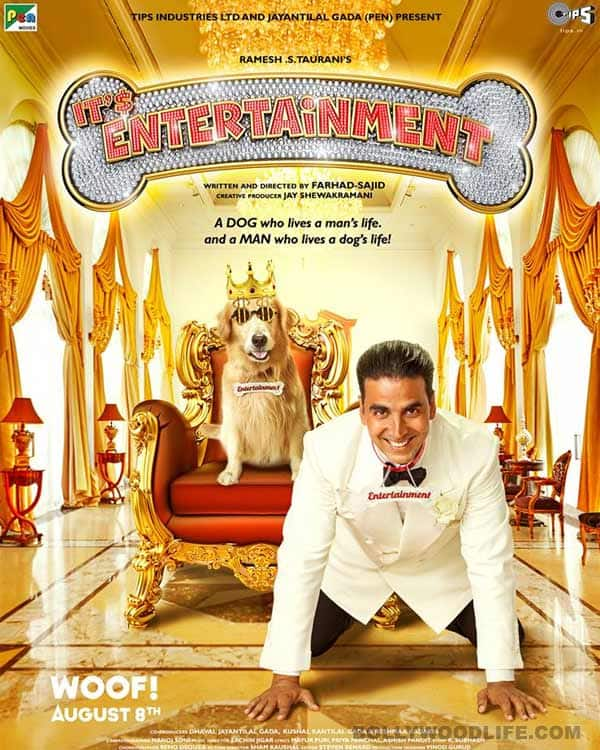 Superstar Akshay Kumar has insisted the makers on putting the dog's name first in the opening credits
Following a trend that Shah Rukh Khan had started in a tea ad commercial, where he puts all his heroine's names before his own in the opening credits of his films, Akshay Kumar has decided to do the same. However, the beneficiary of Akshay's actions is not any heroine but Junior, the cute canine who is called Entertainment in his upcoming movie of the same name.
Akshay has willingly expressed the desire to put Junior's name before his, when the
opening credits roll out. The superstar has loved the dog's work in his film Entertainment,and calls him the movie's real hero.
Sajid-Farhad's directorial venture releases on the 8th of August and it would be Akshay's first film in recent years, to have his name after someone's in the credit rolls! Nice, gesture, we must admit.