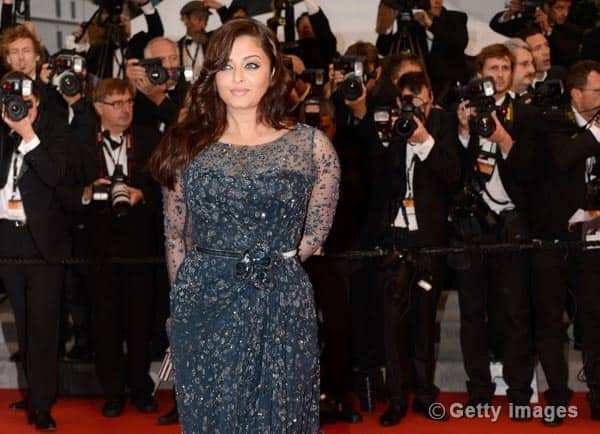 skip advertisement
Not the best choice, but Ash carries it off with a lot of confidence
After impressing us in the flowing Angelo Katsapis number and the Roberto Cavalli kaftan that Aishwarya Rai Bachchan wore off the red carpet, we expected the former beauty queen to do a lot better when on the red carpet. Li'l did we know that we were in for some 'heavy' disappointment.
After the safe Abu Jani- Sandeep Khosla sari, darling Aishwarya did indeed choose a western number for the red carpet event of 'Cosmopolis' premiere during the 65th Annual Cannes Film Festival. But what's this? A clingy Elie Saab number? Really Ash, we thought you were supposed to stay away from anything that accentuated those unflattering curves. And must say, she looked very conscious of that as she sashayed down the red carpet.
Dear Ash, we know it required oodles of guts to don this outfit, and kudos to you for daring to step out in that one. Also, we loved the glow on your face as you posed for the shutterbugs, but wethinks you could've have definitely done much better with the choice of your outfit.
ALSO READ:
Cannes 2012: Aishwarya Rai Bachchan looks beautiful in Abu Jani-Sandeep Khosla outfit