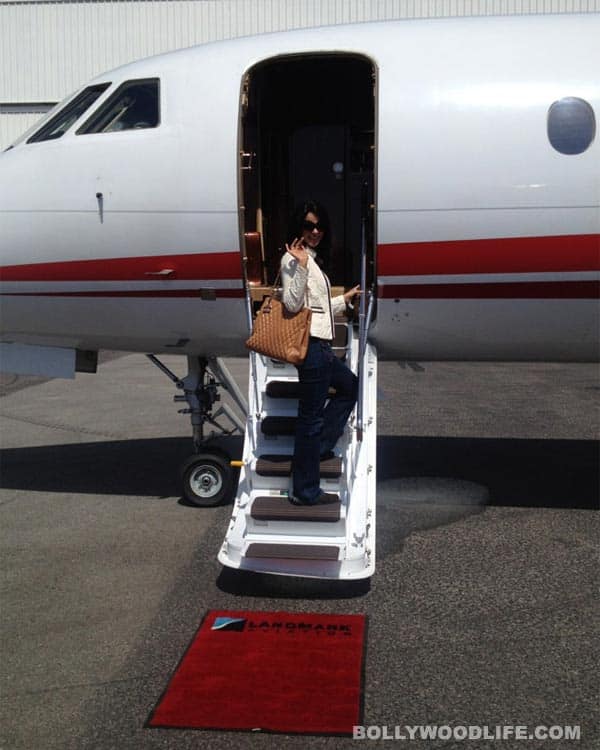 The Haryanvi hottie took time off from the red carpet events to have some fun!
After making the photographers go into an overdrive, clicking her in the simple, yet bold nude gown and catching up with her The Myth co-star Jackie Chan whom she refers to as an old buddy, Mallika Sherawat continues her rendezvous at the 65th Cannes International Film Festival.
And the Haryanvi hottie definitely knows how to stay in the news even when she doesn't have a single film being screened at this year's Cannes. Seems like Mallika took a day off from the red carpet appearances at Cannes and chose to indulge herself. The actor, who will be seen opposite Vivek Oberoi in Sanjay Khanduri's Kismat Luv Paisa Dilli, tweeted: "Taking off for Versailles in my friend's private plane 🙂 XO".
The Bollywood babe headed to the city in the south of France for lunch with a buddy. While it's nice to know that Mallika is making the most of her time away from the sets and spoiling herself, we are curious to know who this secret "friend" is. Any guesses?