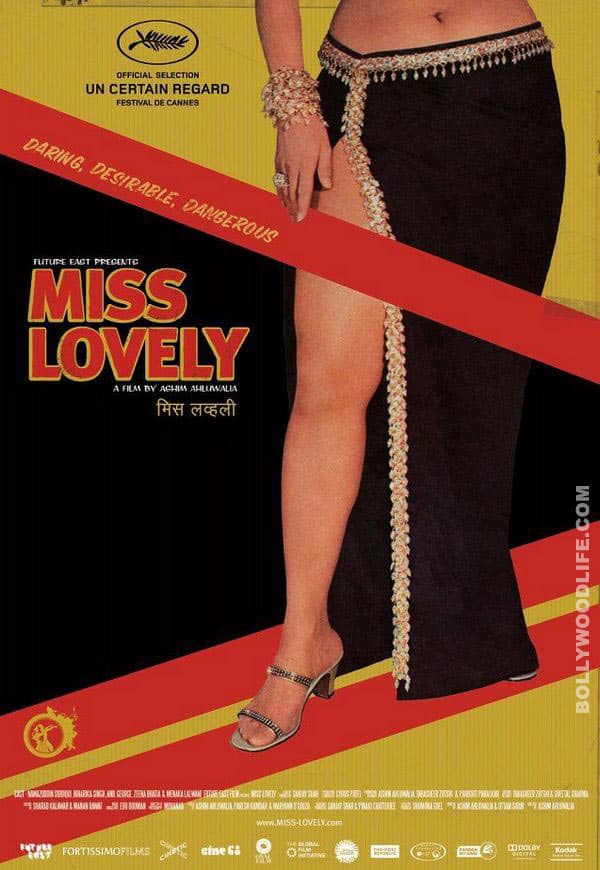 Ashim Ahluwalia's movie on 'C' grade Indian film business has made it to the Cannes Film Festival 2012, but very few know about it. This is your chance to know what Miss Lovely is all about
Filmmaker Ashim Ahluwalia's movie Miss Lovely has been selected to represent India in the non-competitive section of the 65th Cannes Film Festival. The film is based on the fascinating and notorious C-grade film industry of the 1980s that was known for churning out sleazy horror films and erotic social dramas.
Miss Lovely is a story of suspicion and sleaze. The film follows the journey of two brothers, Vicky and Sonu, who are producers of films in the lower depths of Bollywood – lurid horror films, erotic bandit pictures and sleazy flicks. A mysterious girl named Miss Lovely enters their lives. From that point, the story mainly revolves around how she alters the equation between the brothers.
One look at the poster of Miss Lovely and you can easily make out that director Ahluwalia wants to tell a griping yet realistic tale. The image aptly spells what one can expect from the film. Don't make the mistake of interpreting the poster wrongly and thinking that the film is a shady production. Miss Lovely is not sleazy though it uses the backdrop of the business of sordid and sleazy filmmaking.
Miss Lovely will be showcased alongside 16 movies from different countries in the Un Certain Regard section of the Cannes Film Fest. The film stars Nawazuddin Siddiqui, Niharika Singh and Anil George.