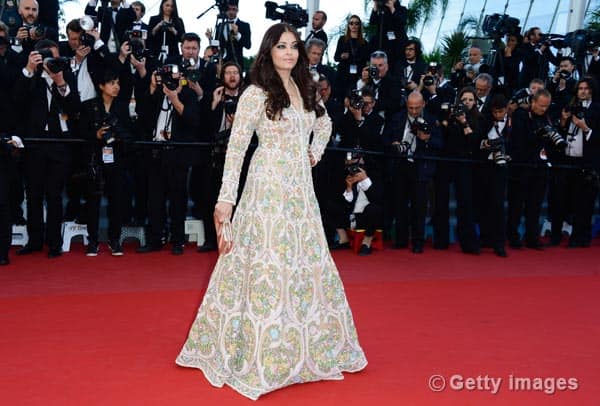 The Former Miss World was seen having a gala time on the red carpet and she expressed her appreciation for all the positivity in her usual gracious way
As 100 years of Indian cinema was celebrated at the 66th Cannes International Film Festival, Aishwarya Rai Bachchan was seen expressing her gratitude wholeheartedly. But we aren't the only Ash admirers who are going gaga over the way the actor has been carrying herself at the international platform. Indonesian actor Maudy Koesnaedi was also seen singing unqualified praise for Mrs Bachchan for helping her making the most of the fest. It seems it's the hot babe's first time to Cannes and she was really nervous, but Ash – the gorgeous diva that she is – came to the rescue. All she did was ask Maudy to look left and right while the cameras were on and walk around, learning how to bask in all the attention.
Aishwarya Rai Bachchan was seen hobnobbing with some of the most glamorous international stars at the event – from Jane Fonda to Indonesian beauty novice international red carpet star Maudy  Koesnaedi. Well, what can we say! Ash is totally shining at the fest, giving tips to first timers at the soiree, posing like a cool star, etc etc….