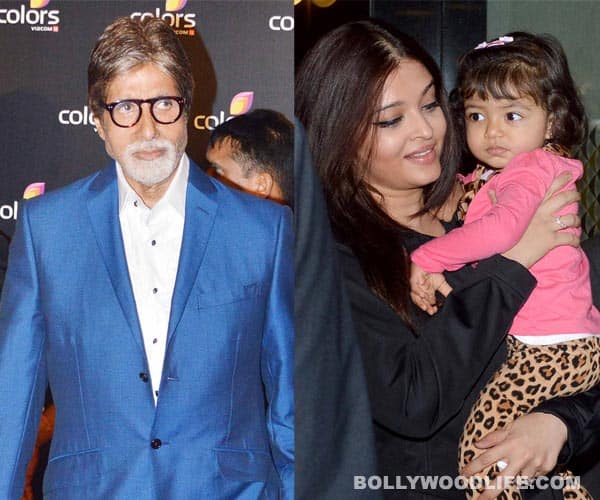 We hear that the world's most beautiful mother and B-town diva Ash will walk the red carpet at the French Rivera with daughter Aaradhya. Grandpa Amitabh too will make his 'grand' presence felt at the prestigious do, but papa Abhishek will not make it to Cannes this year. Read on to know why…
While most of our B-town folks create shoo-shaa over getting that rare opportunity to fly to the Cannes and soak in its enviable glory, there's one diva who has been so regular at the prestigious film festival that she knows the glamorous locale like her own backyard. And that name is – no prizes for guessing – none other than Aishwarya Rai Bachchan! The Bachchan bahu has been basking in the media glare all these years at the international fanfare.
This year too, we hear, Ash will attend the 66th Cannes International Film Festival. And guess what! Even her angelic daughter – baby Aaradhya Bachchan – will accompany her gorgeous mom at the red carpet. Now, isn't that exciting?
What is not so-exciting though is the fact that papa Abhishek Bachchan will not be seen at the event this year, since he will be busy shooting for his forthcoming action movie Dhoom: 3. Sigh! But making up for AB Junior's absence will be the grand daddy (or shall we say the adorable grandpa) of B-town, Amitabh Bachchan. Big B is already in the news in the global media for his larger than life presence in Baz Luhrmann's much-talked about movie The Great Gatsby. And now the 70-year-old megastar is gearing up to rock the Cannes with granddaughter Aaradhya in toe!