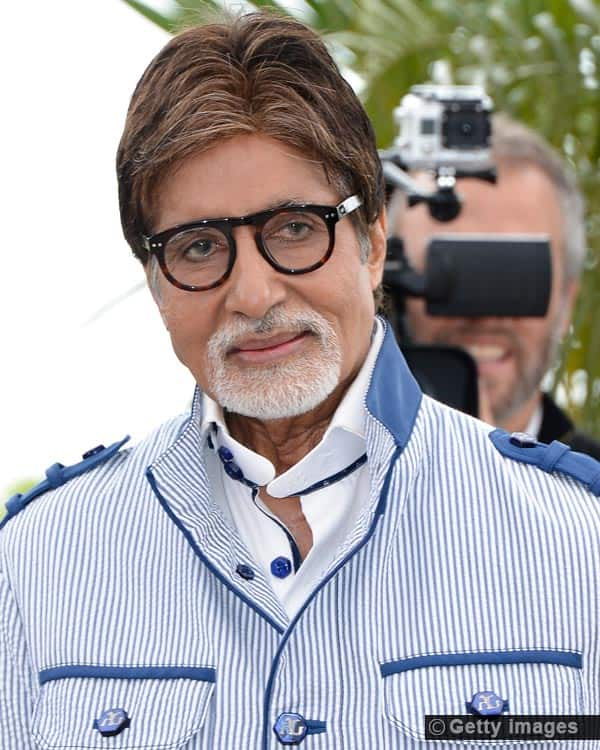 skip advertisement
The Indian legend shared the stage with his Hollywood co-stars at the 66th edition of Cannes
Amitabh Bachchan posed for the shutterbugs at the 66th Cannes International Film Festival photocall this evening, just before the screening of The Great Gatsby, the opening night film in which the Indian actor stars in a cameo.
Bachchan was sharing the stage with director Baz Luhrmann and co-stars Carey Mulligan, Tobey Maguire, Leonardo DiCaprio, Elizabeth Debicki, Catherine Martin, Isla Fisher and Joel Egerton at the Palais des Festivals.
Luhrmann's The Great Gatsby is the newest film version based on F Scott Fitzgerald's book. The movie's international premiere will be held at Cannes 2013 tonight and Indian beauties like Sonam Kapoor, Vidya Balan, Freida Pinto, Mallika Sherawat and Aishwarya Rai Bachchan, among others are expected to dazzle at the red carpet.
Bachchan tweeted, "At Cannes for 'The Great Gatsby…Sometimes you imagine in disbelief that life shall present itself in the form that you may have yearned for ! And then suddenly one day it happens .. it did tonight .. and it is all so un imaginable !! Here at Cannes for opening of Great Gatsby and the energy and excitement of International greats in the field of entertainment .. un forgetable !!"
Keep watching this space for more updates on Cannes 2013.
Click to view gallery: