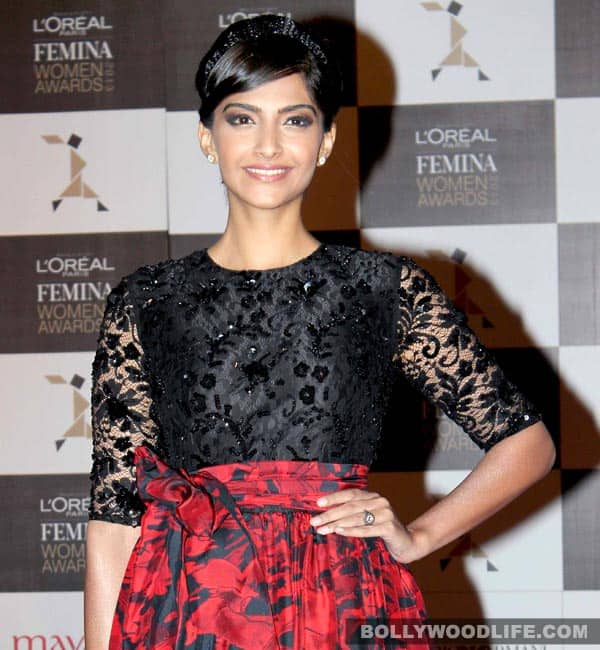 A French magazine plans to follow the Raanjhanaa babe for a whole day before she flies out to attend the Cannes International Film Festival this May
We always thought that the Cannes International Film Festival was all about cinema. And then we added the fashion, which took a large chunk of everyone's attention. Uske baad, we got the Bollywood quotient plugged in. And now we find that our Bollywood babes go there and splash so much style around the red carpet and the events at the festival that it's got the foreign media interested in finding out just how these beauties do their thing off screen.
They are starting with Sonam Kapoor, who will be at the 66th Cannes International Film Festival this year not for her movies, but just to show off her lovely face and celebrate 100 years of Indian cinema. She will have her pretty derriere followed by a French magazine for a day to see how the fashionista goes through those 24 hours.
Now we all know that Ms Kapoor's contribution to Indian cinema has been inversely proportionate to her sense of style. But we're proud nonetheless that the beauty will make heads turn and, later on, make headlines as her uber-chic existence gets written about, minute by minute, in the French media. Now this is gonna be one interesting journal….we hope!