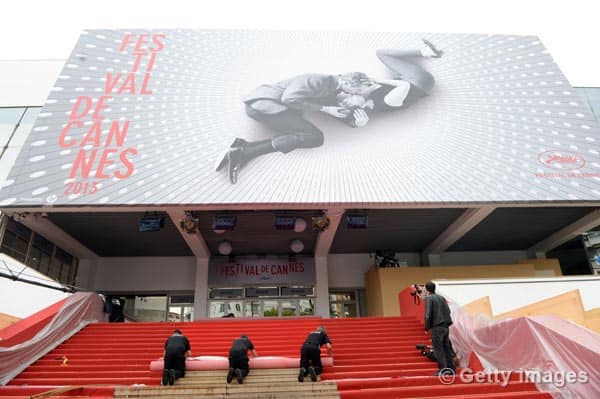 While the buzz about the prestigious film festival is on we decided to list the movies that bagged coveted awards at the French Riviera
Movies may be many to have been screened at the prestigious Cannes Film Festival, but very few have made the mark and won the laurel. As the 67 Canes Film Festival unfolds we decided to take a list of the Indian films that bagged the awards.
Neecha Nagar (1946): Chetan Ananad's masterpiece bagged the coveted trophy on the global platform. This Hindi movie was remarkable in its achievement since it bagged the Palm d'Or after competing with 10 other equally competent movies that had arrived from ten different countries.
Do Bigha Zameen (1953): Bimal Roy's classic tale starring Nirupa Roy and Balraj Sahani was heart-achingly beautiful and received tremendous appreciation along with the awards at Cannes.
Boot Polish (1954): Prakash Arora's directorial venture told a heart-wrenching story that not only brought tears to the discerning eyes at Cannes but also won many hearts!
Pather Panchali: Satyajit Ray at his best, this movie even made Hollywood giants like Martin Scorsese sit up and take notice!
Gotama The Buddha (1956): Directed by Rajbana Khanna was known for its strong message and delectable content. It bagged Palm d'Or and it as well as special mention!
Salaam Bombay (1988): Mira Nair emerged as one the strongest directors on the international map who stunned the audiences and the critics alike with her craft.
Piravi (1989): Haji N Karun' Malyalam movie earned a special mention at Cannes for it's a solid screenplay that exploited the growing disparity between urban and village folks.
Marana Simhasanam (1999): It took a decade for India to shine on the international stage, after Piravi, with its cinematic ability. Murali Nair's film, coincidentally yet another Malyalam movie, made the country proud!
The Lunchbox (2013): A year after Anurag Kashyap's gangster flick Gangs Of Wasseypur got a standing ovation at Cannes, director Ritesh Batra's The Lunchbox went on to bag the Grand Rail d'Or.