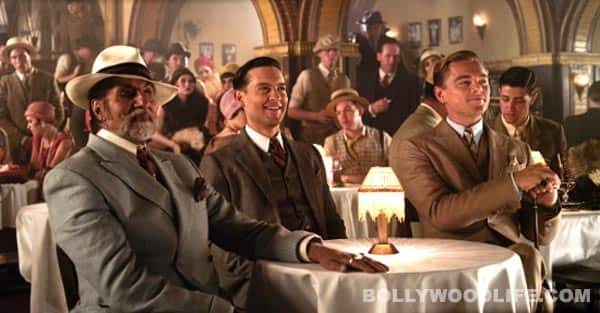 Amitabh Bachchan's The Great Gatsby will open the festival in May. Cineswami also tells us about the second Sundance Screenwriters Lab
The Great Gatsby, directed by Baz Luhrmann, will open the Cannes film festival on May 15. Though Amitabh Bachchan said this about his role in the film – "I have a 2 seconds role in the film. Just did it as a gesture" – for his millions of fans worldwide, he is the only reason they'll even consider watching the film. Yes, it also has Leonardo DiCaprio and Tobey Maguire, but however lengthy their roles are, they'll pale in significance before our Bachchan saab's two seconds. It's in a way appropriate that a Bachchan-starrer (yes, for us it is) is opening Cannes, because the focus country of this year's festival is India and there will be celebrations of 100 years of Indian cinema.
Meanwhile, the next generation of filmmakers who could possibly leave an indelible India ink stamp on the world are currently in a screenwriting boot camp in Mumbai. While the rest of the film industry is wasting time listening to Karan Johar's inanities and wining, dining and schmoozing at FICCI Frames, Mumbai Mantra, the media and entertainment division of the Mahindra Group, in collaboration with Sundance Institute, has selected eight Indian Screenwriters and their feature film projects for the second annual Screenwriters Lab.
This year's Screenwriting Fellows, selected from 500 submissions from around the world, are: Sarthak Dasgupta (The Music Teacher); Pratim D Gupta (Ink); Nitin Kakkar (Black Freedom); Abhijit Mazumdar (Delirium); Terrie Samundra (Betamax); Renuka Shahane (Tribhanga); Kavanjit Singh (Television); and Neha Sinha (Forgiven).
The projects sound pretty promising and original.
Dasgupta's The Music Teacher – The life of a small town music teacher takes a sharp turn when one of his ex-students, now estranged, a big celebrity in the far-away city today, is slated to visit the town after many years. The teacher, now lovelorn, prepares to meet her not knowing if she still bears the same feelings about him as she did those many years back.
Gupta's Ink: A struggling journalist chances upon a scandalous story, which has the potential to rock the world of showbiz.
Kakkar's Black Freedom – Based on the Saadat Hasan Manto short stories Toba Tek Singh, Khol Do, Tetwaal Ka Kutta, Sharifan and The Last Salute.
Mazumdar's Delirium – A story about six people and their manic missions…six specs of dust crisscross paths, ready to raise a storm in the endless city of Mumbai.
Samundra's Betamax – With the release of the first home video camcorder, a teenage Sikh boy and a squatter Punk girl become unlikely friends and filmmaking collaborators as London sits on the brink of race riots and a youth uprising in the summer of 1976.
Shahane's Tribhanga – A story of three women, from the same family, of three different generations – the lives of these three women overlap each other's like concentric circles… each determining the shape of the other… each contributing to the other's life in a very deep manner… each becoming the other's strength in key times in their life. Their lives are like Tribhanga, the Odissi dance pose that is so disjointed, yet so beautiful, magical and mesmerising.
Singh's Television – A story about three men – Vijay, who is about to get married and start a new life; Ravi, who wants best for his 3-year old son and must decide between his principals and the ways of world; and Malik, who is now retired and wants to live a peaceful life.
Sinha's Forgiven – Amidst the socio political unrest of 1987 in Kerala, a rebellious daughter from an upper caste family and her impressionable young niece set into motion a series of events that lead to betrayal and a dramatic death. 16 years on, with the patriarch on his deathbed, the disintegrated family is forced to come together, re-visit their past and find forgiveness.
Okay. Some of the above plotlines read like the pretentious twaddle they are likely to be. However, if this lab results in just one world-class film emerging, then it is worth all the cattle ordure.
Now, if only we could get Salim Khan and Javed Akhtar back together….