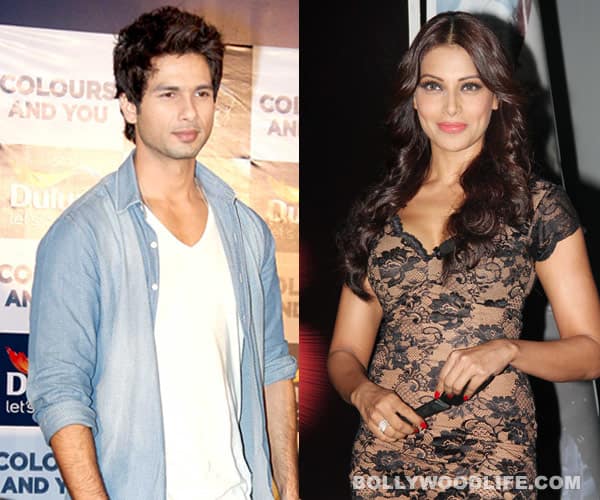 Rumours of a romance between the two good-looking singletons have resurfaced, but we refuse to make a mountain out of a molehill
Ever since news got viral that Shahid Kapoor and Bipasha Basu went on a long drive out of the maddening Mumbai for some quiet, quality time together, curious cats have been making a hullabaloo about it. There's no photographic evidence or confirmation from friends of friends of either stars, but idle gossipmongers are crying out loud that there's more to what meets the naked eye between them!
Yes, we think there's definitely something about Shaks and Bips' clandestine meetings. Maybe it's not really romantic; just platonic! Wink wink! They could even be two regular colleagues who like to hang out with each other every once in a while! Don't we all head to the nearest pub or lounge with co-workers of the opposite sex after a long day at work? Guess the fact that Shahid and Bipasha aren't really doing a film together has set tongues wagging. But it's a small world, our big Bollywood industry, right?
Anyway, love could be in the air for these beautiful people, but talking about it might nip that romance in the bud. Don't we all know that Sasha is extremely guarded about his personal life! In the past too, the poor boy's romances have gone kaput because news of his dates spread too fast for his liking. So wethinks the lesser said the better in this case.