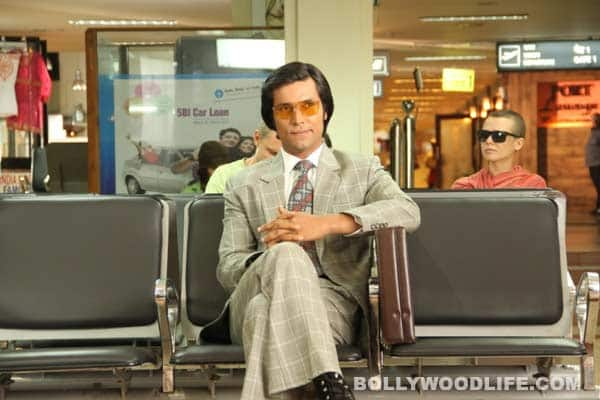 skip advertisement
The Highway actor is all set to deliver yet another unique role and you've to check out the new look
Earlier, there was a buzz about Prawaal Raman acquiring the rights from investigating officer Amod Kant to make a film on Charles Sobhraj case. The movie will be based on what Amod Kant witnessed during the case.
It was reported that the film was titled Bad. However, now we hear that it has been renamed as Main aur Charles. Anyways, here's Randeep Hooda's new look. He plays the male lead, Charles Sobhraj in the film. We must say the filmmakers have gotten very close to Sobhraj while selecting Randeep's wardrobe for the film. Be it the clothes, the glares or the shoes, he looks like a replica of Charles Sobhraj the serial killer. What more, they've even added a beret on his head just the way Sobhraj used to sport one. And somehow, our hunkalicious Hooda's makeup is so well done that he could easily pass for a half-Viatnamese Sobhraj, no?
Well, you tell us BollywoodLifers, do you like Randeep Hooda as a serial killer in these pictures?