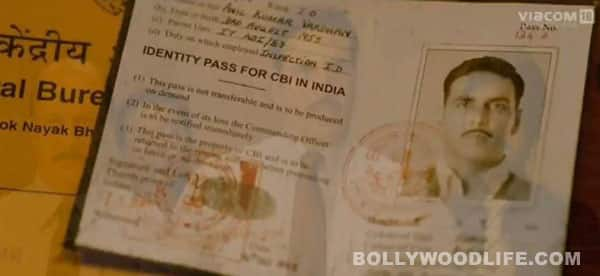 Khiladi Kumar's latest con flick will be reviewed specially by the investigative agency before clearing it for release
Until now, it was only the Censor Board that was known for its high-handed and at times bizarre behaviour, culling down scenes for frivolous reasons and trampling on creative freedom. And now, joining the bandwagon in yet another case of assault on creative freedom is the CBI!
The nation's premier investigating agency has apparently started to feel a little queasy considering the upcoming Akshay Kumar movie Special 26, is a crime-comedy, based on a true 1983 story where a group of conmen, posed as CBI agents and duped jewelers. And in this Neeraj Pandey film, Akshay plays one of the conmen while Manoj Bajpayee is the CBI officer.
So now, the CBI will be attending a special screening of the movie to see if they are shown in poor light or not, and also will share their apprehensions, if any, with the makers. Well, this is a little weird, considering there are scores of movies that have been made based on real life police cases, and the police aren't shown as saviours all the time! Tch tch. Anyway, for Akki's sake, we hope that the CBI doesn't find anything too 'objectionable' in the movie which they think might put their shining reputation at stake!