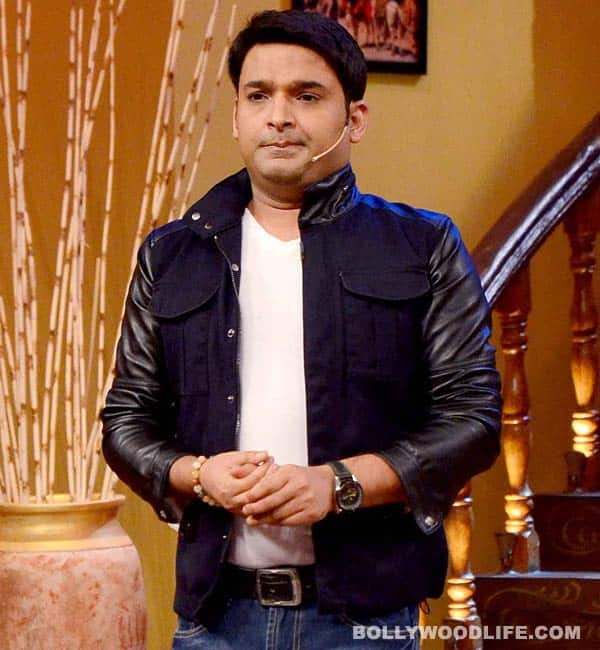 So it is indeed true. The funny man did ask for a vanity van and that became the bone of contention between the organisers and him…
After walking off in a huff (because he didn't get a vanity van) from the stadium on Monday, the host of Celebrity Cricket League (CCL) Kapil Sharma is back!
A source reveals, "After Kapil walked out, his team had been trying to get him back. They spoke to Sohail Khan and even Kapil sent out feelers to the channel. On Wednesday Sharma spoke to the CCL CEO Vishnu Induri in Hyderabad and apologised for his behaviour. Seeing that he genuinely regretted his walkout from the ccl, he was let back in. Now Kapil is all set to fly to Dubai to host the next CCL innings there."
Celebrity Cricket League: Is Salman Khan using Shahrukh Khan to promote brother Sohail Khan's team? View Pics!
Confirms Vishnu Induri, "Yes, Kapil is back. Kapil is regretting what happened and it was unfortunate. He's been been there for earlier two seaons and he is like a family member. We don't want any negativity between us. Both of us feel that the incident shouldn't have happened and now we should work together like a family again."
Flashback: Why he left
When he reached the ground on Monday, he demanded a vanity van. This is his third year and he hasn't had a van previously too, so why the fuss this year? Perhaps he felt he was a big celebrity now. It is a known fact that make-up vans are not allowed in the stadium. Even Salman Khan sat in the sun for four hours. The organisers offered Sharma an AC room but he refused and when staged a walk out.
Story text courtesy DNA