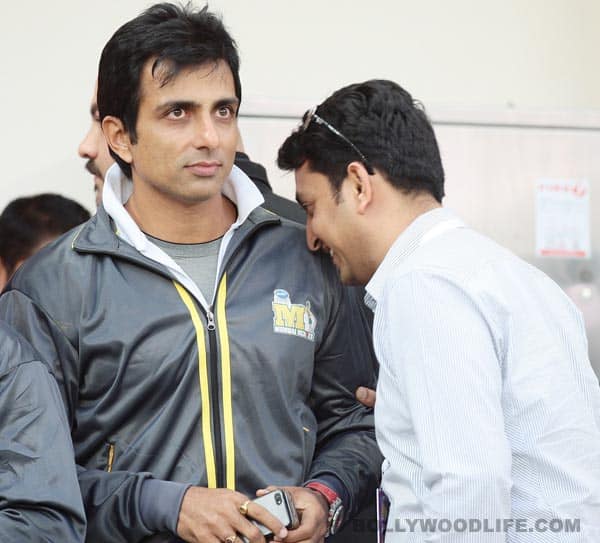 The actor will be out of action for some months. And that makes us worry about his role in the remake of Zanjeer…
Sonu Sood was happily fielding for his team – Sohail Khan's Mumbai Heroes – that was playing against Boney Kapoor's Bengal Tigers in the ongoing Celebrity Cricket League in Dubai when he twisted his right ankle and suffered multiple fractures on Saturday.
The actor was promptly rushed to a hospital and was flown down to Mumbai the next day. Birdies close to Sonu chirp that he is scheduled for a surgery in Lilavati Hospital. Also, his team Mumbai Heroes had planned a celebration after winning their first match, but with Sonu's sad state, the team decided to can its plans.
The actor currently has two films – Zanjeer (as Sher Khan) and a Telugu movie. Now it sure looks like these might get delayed due to the mishap. But what if Sher Khan in the remake displays a slight limp? That way Sonu could be back on the sets, no?
But while we wait for the actor to get well (and soon), you tell us readers: Are you willing to make way for a Sher Khan with a fractured leg in the remake of Zanjeer?