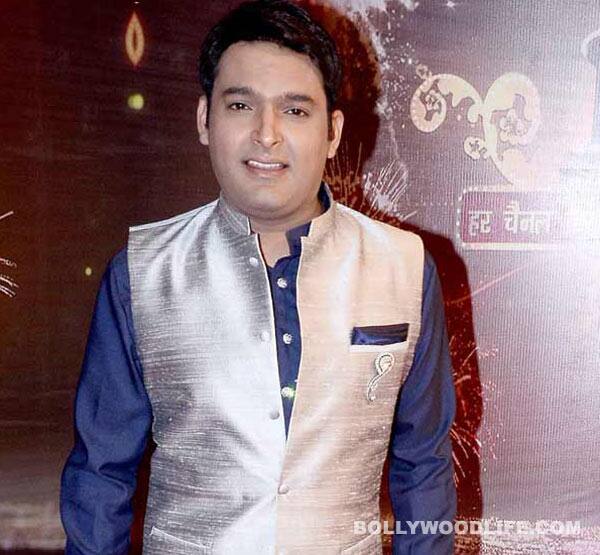 The CCL organisers were left in a lurch recently and the credit goes to the current comedy craze of the nation. Read on to know what happened…
As we had told you earlier, Kapil Sharma had allegedly asked for a whopping Rs 1.25 crore to host CCL and the organisers had even obliged to this demand. But despite being treated like a prince, Kapil walked out minutes before CCL's opening was about to start – which he was supposed to host along with Mandira Bedi on January 25 (Saturday). Reason? Because Mr Sharma didn't get a vanity van!
"He was to reach the stadium at noon to rehearse with Mandira. But he reached a good two hours late (2 pm), leaving no time for the rehearsal," one of the event organisers was quoted by a leading news website. That's not all! After reaching the venue late, the stand-up comedian and his team started making unreasonable demands, which created a sort of chaos for the organisers.
The team wanted last minute changes in the script and to add to everybody's misery, Kapil was adamant on being given a vanity van. However, we hear that all the actors, anchors and players were informed that there will not be any provision for vans. The story doesn't end here. Apparently the organisers offered an AC room to Kapil, but he refused as the commentary box was on the other side and he could not walk all the way.
Well, this is just one side of the story. According to Kapil all of this is a big misunderstanding and nothing else. "I never asked for a vanity van. All I had requested for was a room where I could plug in my laptop. Firstly, the channel insisted that I add my funny lines in the segment of Extra Innings. They said Mandira Bedi would handle the facts. It's sad that this incident has caused bad blood between us. I hope Mr Vinshu (founder, managing director, CCL) will understand that it is a sheer case of mismanagement.", Kapil was quoted by a daily.
Well as Kapil said, all of this is really sad. However, if the stories about Kapil throwing starry tantrums are true, then Mr Sharma needs to have a check on his attitude. After all he doesn't want to hurt his millions of fans, hai na?