Celina Jaitley's twins Winston-Viraaj on Twitter!
BollywoodLife
Last Updated: 6.07 PM IST 04.09.2012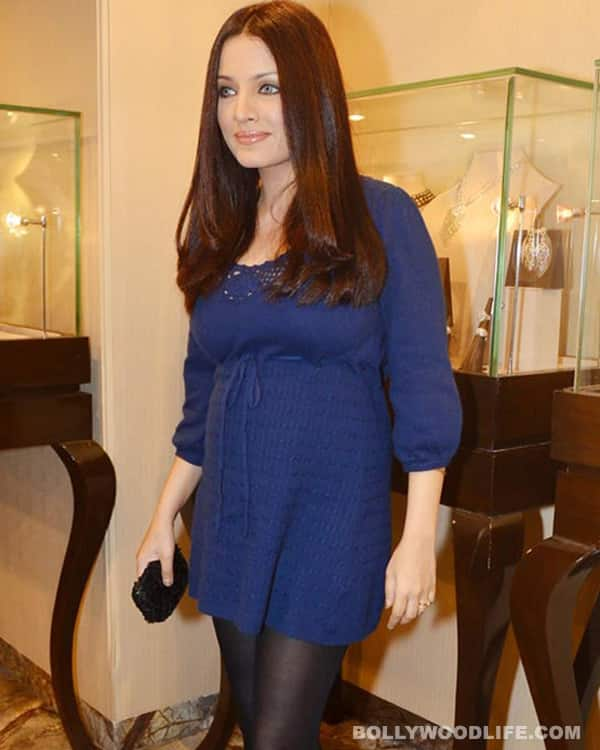 Sign up for the BL newsletter!
The Janasheen actor and her husband Peter Haag have set up accounts for their two-week-old twins on the micro-blogging site and are tweeting on their behalf
New mum Celina Jaitley may be married and living far away from Bollywood, but she uses Twitter very frequently to talk to her fans and has a sizable following. She recently became the proud mother of twins and she and her hubby Peter Haag gave the fraternal boys their very own official Twitter ids. An excited Celina tweeted, "On their 2-week birthday,we presented our sons with their Twitter IDs @winstonjhaag & @viraajjhaag yesterday.So stay tuned for baby talk!"
We followed the kids too and were driven to a surprised giggle when Winston posted an update on Twitter saying, "First Santa Claus and now the Easter Bunny… Ya right!…They think I was born just yesterday… #easter" It didn't take us long to figure out that the parents are tweeting on behalf of their kids and the updates are kinda cute. Check out the second tweet from Winston – "I am wondering where the baby girl with the pink bow from the hospital nursery is… #loveatfirstsight"
Celina's other son, Viraaj tweeted, "Just realized that my dad's car keys are placed next to my cot. I wonder when I will get my driving license. #thoughtoftheday." Soon followed another update, "Hmmm, what will I do first when I grow up? Maybe I should try to repaint my dad's car orange… #innovation." It seems that baby Viraaj is the naughtier of the two and Winston is already turning into a lover boy. We are waiting to see how the kids grow up and what they tweet after taking over their respective accounts from their parents.
First Published: 6.02 PM IST 04.09.2012